New Islamist alliance captures Syrian regional capital Idlib from government forces
The rebel offensive was spearheaded by the al-Nusra Front, the branch of al-Qaeda in Syria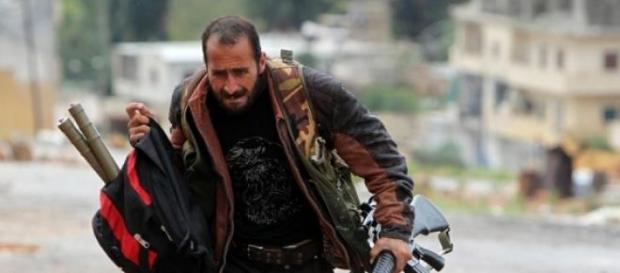 Jaish al-Fath, a newly formed alliance of varied Islamist groups, captured the regional capital of Idlib from the Syrian government in a swift offensive that lasted only five days. Many factions came together on March 24th to form the alliance of convenience that is also known as the Army of the Conquest or the Fatah Army. Led by the al-Nusra Front, the al-Qaeda affiliate in Syria, some 2,000 fighters rapidly captured most of the province of Idlib in the northwest of the country on the border of Turkey.
The British Syrian Observatory for Human Rights NGO stated at least 130 people were killed in the battle for the city of Idlib. The regional capital had a prewar population of nearly 200,000 and is located close to the main roadway linking the capital Damascus with Aleppo, the country's largest city. This is the first time rebels have overtaken Idlib.
The defeat serves as a significant and symbolic blow to the Assad regime, which struck back with nearly 150 airstrikes in the past four days alone. The loss of the city of Idlib and much of the territory in the province prompted fears that the area could become another extremist stronghold akin to ISIS' Raqqa in the northeast of Syria. Another significant militia group involved in the offensive, Ahrar al-Sham, released a statement denying that any Islamic emirate or local power base would emerge from Idlib, and instead called for residents to form a civilian administration.
Three main factions have flown flags over the Idlib, those of the al-Nusra Front, Ahrar al-Sham, and the Free Syrian Army. Smaller militias involved in the fighting include Jund al-Aqsa, Jaish al-Sunna, Liwa al-Haqq, Ajnad al-Sham, and Faynad al-Sham. The rebel Syrian provisional government declared they would use the captured city as their new headquarters, pledging to work with all anti-Assad groups. It is unclear how the group leadership will operate due to the spectrum of opposition groups present, as some have supported the democratic process, while others have held a much more severe jihadi bent. #Military