Smartphones will soon be able to diagnose Parkinson's Disease
Detecting the onset of Parkinson's Disease, thanks to the use of smartphones.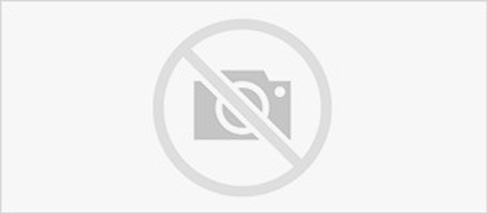 Smartphones could soon be able to perform the functions of a pocket doctor,with the ability to spot the early signs of Parkinson's disease,thanks to the work currently being carried out at a Birmingham University.
Parkinson's disease occurs when your brain stops making an important chemical called dopamine.This chemical helps your body to move and also helps your mood.Parkinson's is a degenerative disorder of the central nervous system. The disease is often referred to as"Parkinsonion syndrome"that is idiopathic (having no known cause).The disease is named after the English doctor James Parkinson who published an essay on the shaking palsy in 1817.
Dystonia is a prominent symptom for people with Parkinson's who have a mutation of the Parkinson's gene. Dystonia and Parkinson's disease are movement disorders that are closely related. The patients usually display symptoms,such as, tremors,rigidity,and slowness of movement.These symptoms usually begin in one body region such as the neck, face, and vocal cords.Some experts estimate that forty percent of people living with Parkinson's disease experience dystonia as an early symptom public awareness of the condition has increased since Robin Williams, Michael J Fox, and Muhammad Ali, who were all diagnosed with the condition. Dystonia and Parkinson's share a common treatment using anticholinergic medication such as levodopa. Other medications such as muscle relaxants or antispastic agents may also treat dystonia.
In addition doctors may also prescribe botulinum toxin injections.When a small amount of commercially prepared botulinum toxin is selectively injected into overactive muscles. This causes a change in the muscle firing calming the abnormal movements for up to several months at a time. Dystonia is the third most common movement disorder, affecting an estimated 500,000 adults and children in North America.
Aston University mathematician Dr Max Little is using the latest advances in mobile technology to obtain information about how symptoms of Parkinson's disease, change in people on an hourly basis. Doctor Little said "With smartphones now able to accurately record movement, activity, location and differences in vocal tone. This means that we can now do extensive research into their potential as a medical diagnostic tool". He is using 2,500 people with various conditions, including Parkinson's to carry out research into voice pathologies. Each person is asked to carry a #Smartphone 24hrs a day, with the team collecting data to see how often they speak to others and how their voices alter over time.
Dr Little said "This new kind of remote data analysis will help patients to monitor their condition on a minute by minute basis. As an applied mathematician, I see connections between subjects, not boundaries".
Doctor Little won a Wellcome Trust fellowship at MIT to follow upon his doctoral research work into biomedical signal processing, it was during this research that he developed methods for detecting Parkinson's disease from voice recordings. In 2009 Dr Little published a paper on the suitability of dystonia measurements for the telemonitoring of Parkinson's disease. #Medicine