Finsbury Park mosque: vigil held by community
The victims of the anti-Muslim terrorist attack are in the thoughts and prayers of all faiths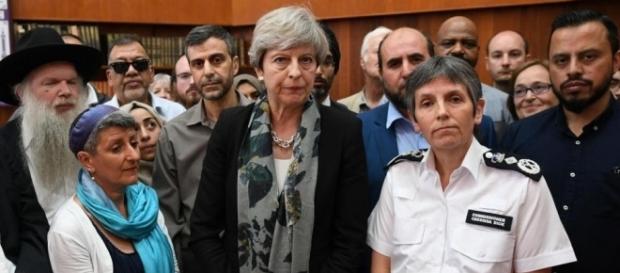 Last night, following a terrible anti-Muslim attack in which Islamophobic Darren Osborne drove a van through a crowd of Muslims outside the Finsbury Park mosque following their Ramadan prayers, a vigil was held by the community. The Met Police commissioner and leaders of various faiths took part in the vigil, in which hundreds of people turned out to pray for the victims (and the sorry state of our nation).
Osborne's family 'shocked' and 'devastated'
According to Osborne's family, they were "shocked" and "devastated" to hear the news. The crowd outside the Finsbury Park mosque that gathered for the vigil were spoken to by leaders across a variety of different faiths.
Mohammed Kozbar, the leader of the mosque, said after there was a silence to remember the victims that Osborne's act was an attack "on our families, on our freedom, on our dignity." He added that the man who died in the attack was a father with six children.
Rt. Rev. Adrian Newman, the Bishop of Stepney, said that "an attack on one faith is an attack on us all." That's the kind of unity we need at a time like this. Simon Clemison from the BBC said that the Finsbury Park mosque was "pretty full," but, according to one of the mosque's leaders, "felt quieter for one of the busiest times of Ramadan." That is emblematic of the fears brought on by the rising Islamic tensions in the last few weeks. Let's hope things can start to heal very soon. #London #Finsbury Park Mosque #Darren Osborne