London welcomes 'My Name Is Prince' exhibition
The legendary pop star is remembered by his fans as they flock to the O2 Arena.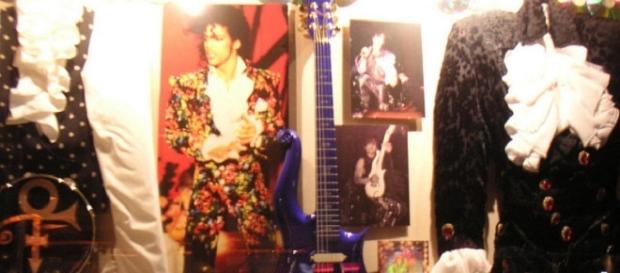 Fans of the legendary and innovative funk musician 'prince' can rekindle their memories of the late superstar with the opening of the distinctive 'My Name Is Prince' exhibition at the O2 Arena this Autumn. The London venue opens its doors for 21 days from October 27 to commemorate the unprecedented, record-breaking 21 sell-out concerts that the musical maestro played at the same venue back in 2007.
Flamboyant musical superstar
Prince Rogers Nelson has been acclaimed as something of a flamboyant pioneer in the music world and his search for new sounds and fresh imagery was often reflected through the colourful and amazing outfits that he wore on stage.
Paisley Park artefacts to feature
The new exhibition will showcase a host of artefacts brought to England's capital from the star's renowned Paisley Park private estate in Minnesota.
Hundreds of never-before-seen items will feature, including stage outfits from his Purple Rain and LoveSexy tours in the 1980s and instruments such as the Gibson L65 guitar that he played when debuting on American Bandstand in 1980.
Orange Cloud guitar from Super Bowl performance
Other highlights at the glitzy exhibition are expected to be handwritten song lyrics, an orange Cloud guitar that was created for his 2007 Super Bowl half-time performance and a diamond-studded cane from his surprise appearance at the Golden Globe Awards 2015.
His untimely death in April last year at the age of 57 shocked many fans who had looked forward to the continuation of his artistic flair for many years to come, with exciting planned concerts being rumoured at the time. The new exhibition offers to at least partially satisfy their longing to get close to his creative talent for one more time.
Sister looks to play down feud
As the event opened in London this week, Prince's younger sister sought to diffuse some of the previous speculation that there had been a family feud over his estate after his death. Tyka Nelson, the daughter of jazz musician John L. Nelson and Mattie Della Shaw, sought to reassure reporters by stating that "people say all kinds of things, doesn't mean it's true."
Predicted his tragic death
Appearing recently on the UK daytime chat show 'Lorraine', Tyka said that she had previously feared the heart-breaking news that ultimately came true. Prince's sibling claimed that she had predicted his death over three years before a prescription overdose took his life. Apparently, she had received a worrying call from her brother at that time, during which he suggested to her that "I think I've done everything I've come to do," which she interpreted as a sign that "it was time."
Click to read more
and watch the video
or