Johnny Cash named favourite country singer of all time by fans
Country legends beat out today's top stars in new poll of singers and songs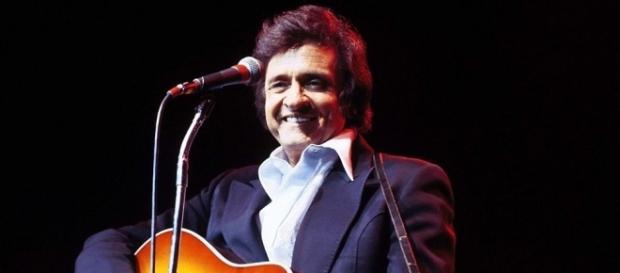 Johnny Cash has been named the all time favourite country star by #Music fans. The late singer known as the Man in Black also topped a poll of the all-time favourite country songs, with his 1970 chart-topper Sunday Morning Coming Down.
Cash also placed two more songs in the all-time top ten, with one of his earliest hits I Walk The Line at number eight, and his acclaimed late life cover of the Nine Inch Nails song Hurt at number ten.
The survey was carried out by the world's longest-established country music magazine, Country Music People, and announced in the November issue of the mag.
Top ten
The ten favourite country stars of all time were named, in order, as Johnny Cash, George Jones, Willie Nelson, Kris Kristofferson, Merle Haggard, Garth Brooks, Alan Jackson, Brandy Clark, Brad Paisley and Alison Krauss.
The top ten country songs are Sunday Morning Coming Down, He Stopped Loving Her Today (sung by George Jones), On The Other Hand (Randy Travis), El Paso (Marty Robbins), Today I Started Loving You Again (Merle Haggard), What A Crying Shame (The Mavericks), The Lucky One (Alison Krauss), I Walk The Line (Johnny Cash), Stand By Your Man (Tammy Wynette), The Dance (Garth Brooks) and Hurt (Johnny Cash).
Legends
The list leans heavily towards the traditional country sounds of the past, with legendary names such as Cash, George Jones, Merle Haggard and Willie Nelson dominating the top five, and no sign of today's biggest chart stars such as Florida Georgia Line, although newcomer Brandy Clark makes a surprise appearance as the eighth most popular singer, ahead of frequent UK vistor Brad Paisley and Grammy-winning bluegrass vocalist Alison Krauss.
Also curiously absent is Dolly Parton.
Analysis
According to Country Music People's editor Duncan Warwick, "Nobody came close to Johnny Cash. Sunday Morning Coming Down was overwhelmingly Cash's most popular choice but Cash also picked up many votes for other songs, notably I Walk The Line, Folsom Prison Blues, Hurt and Let Him Roll."
The editor added, however, "Lots of votes came in for newer artists such as Brad Paisley, Toby Keith, Eric Church, Martina McBride, Daryle Singletary and Sam Outlaw. Maybe this proves the willingness of our readers to accept newer artists when they show their roots."
Country Music People has been published in the UK since the late 1960s. It's very first cover star was Johnny Cash. #Celebrities #Gossip