Gillian Welch releases alternative version of classic album Revival
The Americana singer unearths previously unheard tapes from her first disc.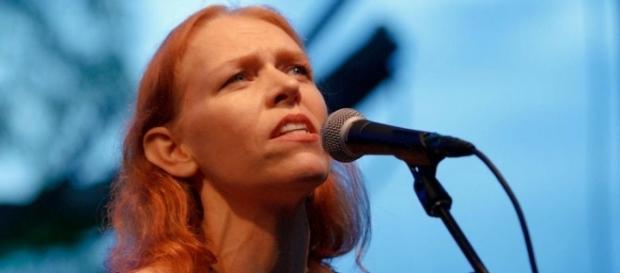 Twenty years after Gillian Welch released her debut album, Revival, the singer has dug into her collection of old tapes and is to release a new version of the record, comprised of alternative takes, demos and songs that were left off the original project.
Boots No 1: The Official Revival Bootleg, is a 21-track double CD of never-before heard country music that will be released on November 25.
Among the highlights is a previously unreleased version of 455 Rocket, a song that didn't appear on Revival, but which became a hit for country singer Kathy Mattea in 1997, and which has been a favourite among Welch fans for many years.
Rarities
Other rarities include Go On Downtown, which didn't make the original album, a live radio performance of Barroom Girls, and the original demos of Paper Wings, Dry Town and Acony Bell.
Revival has been acclaimed as a landmark of neo-traditional acoustic #Music and one of the foundations of what would become the Americana music genre. Most of the material was in an old-time back-porch country style, with folk and bluegrass influences, although Welch and her musical partner David Rawlings plugged in their instruments for the rockabilly car songs 455 Rocket and Pass You By.
Raw
The music on Revival was always stripped down and raw, but the alternative takes and demos on Boots No 1 are even more so.
"I'm happy the songs hold up," said Welch. "There is that interesting moment in any writer's first batch of songs that always seems to have something that's different from what comes after.
Something happens in that first push, maybe because you're usually up against more resistance. But there is a purity or diamond harness to the first batch that doesn't seem to happen again."
"Maybe it's lack of ego," the singer added. "There was really no me (when I made Revival). The artist Gillian Welch didn't really exist. And then, after that, I did."
Tribute
Fellow singer Jason Isbell paid tribute to Welch's influence, commenting, "I've spent countless hours poring over the songs on Revival, and they still transport me to another place and time while somehow feeling current and relevant on a personal level. I'm very happy to see these outtakes and rarities see the light."
Welch has previously said the name 'Gillian Welch' is actually a band name in which she's the lead singer and her partner David Rawlings is her accompanist on various guitars. In a reversal of their usual roles, she is currently touring America as part of Rawlings' side project, the Dave Rawlings Machine. #Celebrities #Gossip