Tragic death of iconic rock star David Bowie from cancer
The sad news was announced on social media after Bowie had courageously battled his illness for 18 months.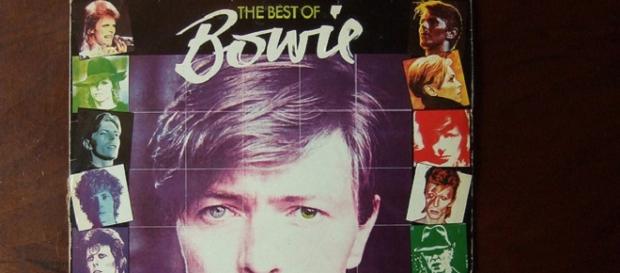 This week should have been one for celebrating the new album "Blackstar" (released last Friday) by one of the most iconic and groundbreaking musicians of our generation. Instead the world has to mourn the passing of the great David Bowie at the age of 69. The sad news was announced on his social media accounts that the star had been courageously battling for 18 months against cancer but had passed away peacefully surrounded by his family.
Pushed the boundaries of his art
Tributes have begun to pour in for the Brixton-born global megastar with a penchant for pushing the boundaries of his creative art to the limits. His innovative approach to Music spanned more than four decades and incorporated a plethora of alter egos along the way, generating sales in excess of 140 million records according to estimates.
Besides musical fame, he was also a noted actor and painter.
Unforgettable "Space Oddity"
Re-invention was at the heart of his wide appeal. After bursting into the public's consciousness with the unforgettable "Space Oddity" in 1969 as man first set foot on the moon, he re-appeared as the alter ego Ziggy Stardust three years later. Never one to miss the latest style or fashion, he recognised that glam rock was in vogue and "Starman" spearheaded his promotion at the time.
More mainstream 80s appeal
Many new fans would have tagged on to his coattails during his slightly more mainstream approach during the 1980s, with the decade opening gloriously in terms of chart success as "Ashes to Ashes" hit the top.
An inspired pairing with Queen brought another number one through "Under Pressure".
With sharp suits and punchy lyrics ensuring commercial success through "Let's Dance", "China Girl" and "Modern Love", Bowie unexpectedly decided to shelve his solo career at the end of the 80s, as the rock quartet Tin Machine came into being.
Still at the top in his sixties
He continued to change his style and musical approach over the decades that followed, with experimentation in sound and style always paramount. After a time away from the public's gaze, out of the blue he released the album "The Next Day" in 2013. His loyal fans had been starved of new material for so long that the album debuted at number one on the UK album chart.
Successful exhibition in London
Although Bowie had by now seemingly opted out of public interviews, his influence was still to be seen in the attraction "David Bowie Is". The exhibition of Bowie artefacts had a hugely successful run at the Victoria and Albert Museum in London in 2013, with a world tour taking in Toronto, Chicago and Paris among other worldwide stopping off points.
"Blackstar" set to be his final triumph?
The seven-track "Blackstar" was already being heralded by music critics after its recent release. It now seems certain to capture the imagination of his fans as they attempt to come to terms with Bowie's tragic passing from this life.
With the loss of another inspirational musician, Lemmy from Motorhead in the last few days, the music world has for sure had happier times. Yet fans of both Lemmy and Bowie will no doubt find their own memories and ways to console themselves by paying tribute to their fallen heroes.
Click to read more
and watch the video
or