New book deal makes Pharrell Williams "Happy"
Grammy award winner agrees to a collaboration on four new picture books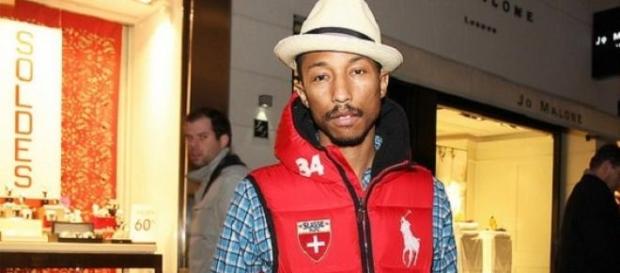 Pharrell Williams seems to be expanding his career in new directions day by day, with the latest news suggesting that he is now venturing into the world of literature. The 41-year-old American is already famous for his prowess as a producer, musician, singer-songwriter and fashion designer, but he has now signed up to US publisher Putnam Books for Young Readers to assist in the production of four new picture books, the first of which is expected to be published this September.
The series will begin with a celebration of childhood to be inspired by Pharrell's smash hit song Happy. The picture book will feature photos of children from across a variety of different cultures, with the common theme being a celebration of "happiness".
The initial agreement was just for the first book, but the publishers were so certain that it would be successful based on the star's previous track record of profitable ventures, that they quickly negotiated a deal for another three collaborations.
Pharrell seems to be delighted by the new direction, stating that part of the appeal was that he is "in awe of the song's young fans" and that his involvement would allow him to "continue a dialogue with these children in a fresh, new way."
The single Happy is probably his most famous and popular solo track, released in 2013 from the Despicable Me 2 (film) soundtrack album. It was hugely successful across the globe, reaching number one in the United States, Britain and more than 20 other countries. In America alone it sold over 6 million copies, with another 1.5 million sales in the UK.
In an illustrious musical career to date, the musical maestro has collaborated with the likes of Britney Spears, Pitbull and the Scissor Sisters, as well as on Daft Punk's hit Get Lucky and the unforgettably catchy Robin Thicke track Blurred Lines. Pharrell (as he is commonly known) has been rewarded with eleven Grammy Awards down the years, including two with The Neptunes, a production duo he formed with Chad Hugo. His 'reach' into other areas of the arts seems to be almost boundless, with his various endeavours now being encapsulated under the umbrella media venture he calls "i am OTHER". That includes the clothing labels Billionaire Boys Club and Ice Cream, in addition to a You Tube channel that was launched in 2012. #Celebrities #Fiction #Youngsters