1
Vasa Museum - Galärvarvsvägen 14, Stockholm, Sweden
Sweden has its own version of the Titanic. The Swedish navy built a flagship in the 17th century that was planned to be a giant floating fortress. The ship had 48 light cannons, two large cannons, eight "three pounders" and six large howitzers. With all this firepower, the ship looked like it would be in danger of capsizing. However, the royal court insisted the ship be finished on schedule. On 10 August, 1628, the Vasa set sail and capsized after one nautical mile. You can visit it though!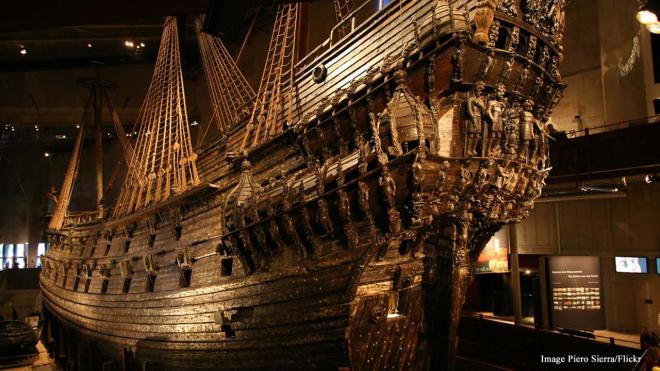 2
Stockholm Metro Stations - Stockholm, Sweden
Stockholm's metro system is like travelling in a personal art gallery. 90 of the 100 metro stations have been set up as elaborate art installations – every station is different, with mosaics, sculptures, paintings and installations. All it takes to see this splendour is the price of a train ticket. At one stage Stockholm had problems with vandals desecrating the stations with graffiti, but they have now moved on, leaving this wonderland for both locals and visitors to enjoy.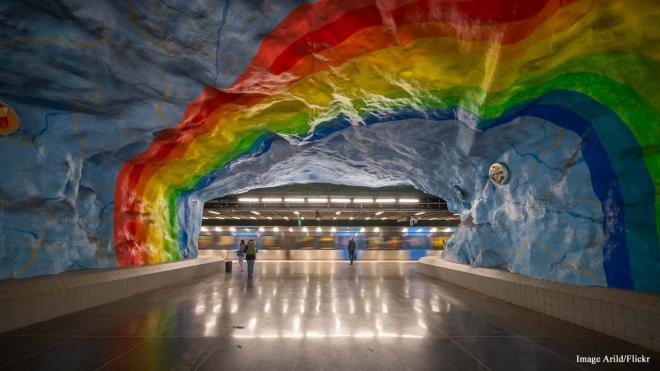 © ALL RIGHTS RESERVED