Daryl Powell needs to win the Challenge Cup or Grand Final in 2018
For a coach that is respected far and wide, Powell's record in big games is disappointing.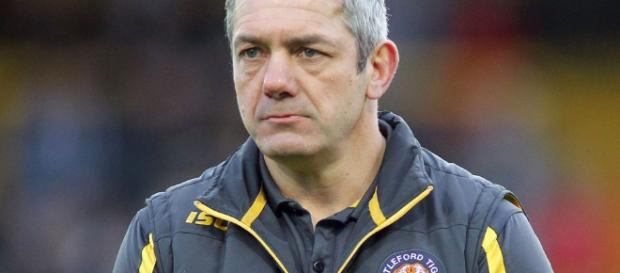 The name Daryl Powell means a lot in Rugby League; as a player and as a head coach, Powell was and is a highly-respected figure. His coaching story is one of rags to riches; edged out as Leeds Rhinos boss at the end of 2002, Powell slowly built up a reputation for himself as one of the best coaches in the game. But, with the tag of being one of the best comes expectation. In this respect, Powell has faltered when it matters most. This is why, on the back of such a dominant season with the Castleford Tigers when the club ultimately came up short in the Grand Final, Powell must deliver one of the two major trophies in Rugby League if he is to discard the "big-game failure" label once and for all.
Featherstone Rovers
Powell's story at West Yorkshire side Featherstone Rovers is remarkable; he took the club over in September 2008 when Rovers finished eighth in the then-named National League One. In his first season, Powell successfully took Featherstone into the play-offs for the first time since 2004. Then, in 2010, Powell produced one of the greatest masterstrokes the second tier had seen, taking Rovers to a first-placed finish with 18 wins from 20 games. Yet, although Featherstone beat Halifax in the 'minor qualifying' semi-final 46-16, Rovers fell short in the Grand Final to the same team, 22-23.
However, 2011 was the year that Powell showed his class as a coach; he steered Rovers to first place again, but also won that year's Grand Final against his former club Sheffield Eagles, 40-4. The following year, Featherstone were at the top of their game yet again, finishing first for three years in a row, but, this time lost the Grand Final to Sheffield Eagles, 16-20. It was then midway through the 2013 season that Powell took up the reins at his local side Castleford Tigers, a club firmly in the doldrums after a catastrophic spell under Ian Millward.
Castleford Tigers
Powell's impact was instant; Castleford won six, drew one and lost six in the 2013 season with Powell at the helm. This was an impressive feat considering that before Powell took over, the Tigers had won just three, drawn one and lost ten. The Pontefract-born man then took the Tigers' fans into dreamland in 2014. A fourth-placed finish - the Tigers' highest-placed position since Super League began - and a Wembley visit for the first time since 1986 etched Powell's name into Castleford folklore.
But, Castleford were always seemingly second-best in the Challenge Cup Final, eventually going down 23-10 to Leeds. Again, Powell had come up short in another final, but, after a string of six consecutive Cup final defeats, Leeds were perhaps destined to finally win one.
In 2015 and 2016, the Tigers finished fifth. But, it was 2017 where Powell underlined his credentials as a top-class coach, taking Castleford to the top of the table for the first time in their 91-year history following a 45-20 victory over bitter rivals Wakefield Trinity.
The Tigers were not finished there however, as they reached their first-ever Super League Grand Final in fantastic and nailbiting style with a 23-22 victory over St Helens.
Yet once more Powell fell short in a major final. Though the week leading up to the showpiece event was marred by the revelation that Zak Hardaker had been dropped from the side - to be revealed later that he had failed a drugs' test - Powell should have been able to refocus his side on the task in hand. Instead Leeds, whom the Tigers had beaten three times in 2017, including a 66-10 hammering at the Jungle, did what was necessary to register a record-eighth Grand Final victory.
A poor record
That Grand Final loss - when the Tigers had been the best side in the top flight by far in 2017 - was hard to take for Castleford fans for whom the season had been one, overall, full of excitement and disbelief. With the Tigers running away with the league by a record ten points, there was perhaps no greater opportunity to take home the Super League title for the first time.
In his coaching career, Powell has won four League Leaders' Shield - in the Championship and the Super League - which is some achievement, considering that this award is given to the most consistent side over the course of the season. But, in major finals - which pundits and fans hail as the be all and end all of a season - Powell has won just one in five attempts. To steer a side to a major final is a phenomenal accolade, but Powell is coming under fire as a coach that just cannot win big games on the big stage.
The making of Powell
Now, in 2018, Powell - as Tigers boss - will face Super League sides determined to knock the club off their pedestal. Unlike in 2017 when Castleford seemingly slipped under the radar before the season had begun despite being tipped by many to be there or thereabouts, there will be nowhere to hide this season. It is in the face of this resurgence of other Super League sides where Powell will really earn his corn; take Castleford to a major final and win it, and the claim that Powell cannot win a big game will be cast aside, but, lose it, and the claim will simply get stronger.