Arsenal dominate the North London derby
Arsenal are victorious in the North London derby as they beat Tottenham 2-0 with a solid performance.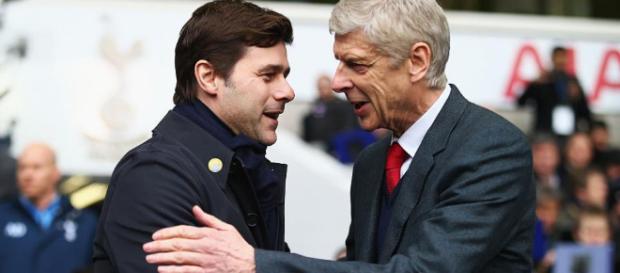 What an amazing performance by Arsenal, who outplayed Tottenham unexpectedly. Tottenham previously beat Real Madrid but in the premier league they lost to #Man Utd and struggled in their previous match. Prior to the match, many #Arsenal fans predicted a tight, difficult game but despite the lack of confidence portrayed by the fans and pundits, Arsenal was by far the better side throughout the match.
Credit to @i_gunner49
What Arsenal did to get the better of their rivals?
Arsene Wenger should receive much praise as he admittedly picked the correct lineup which saw Lacazette, Alexis Sanchez and Mesut Ozil all start together.
A front three that will bring fear to any opponents. The player's attitude was spot on and the commitment and desire on show they were a different class. However, it's the consistency that's a concern.
This performance summed up the quality Arsenal are capable of producing and if they do lose Sanchez and Ozil in this upcoming January transfer window then it will be difficult to see how the club can progress and attract world class players as they are much needed for the team's success. Arsene Wenger should be very proud and every single upcoming game until the end of the season should be played with the same intensity.
Arsenal's upcoming fixtures
The next upcoming match they have is against FC Koln this Thursday in the Europa league. Arsene Wenger will most likely rest his first-team squad who are building momentum but will keep playing his second team in the competition as they have also done well despite the lack of game time.
Arsenal have already progressed into the next round of 32, so they are under no pressure. This would help Wenger to analyse his squad depth and test players who are on the verge of entering the first team. Especially Jack Wilshire's great displays so far as he is an important squad team member and if he doesn't play enough games and ensure a place in the first team, then, unfortunately, he will request a move away for his own benefit.
This match will be followed by a hefty game against Burnley Sunday 26th who is in tremendous form, and as many Arsenal fans know, they are a difficult side to beat and are solid defensively. To follow this match will be on Wednesday 29th against Huddersfield. So undoubtedly, Arsenal should get a full 6 points in these games but even one loss could slow down their climb up the league ladder. Man Utd December 2 will be Arsenal's next opponents after those matches and that could be the match which proves their worth if all goes to plan. #North London Derby