Champions Trophy: England's feeble bowling attack puts pressure on rest of side
Opening match scare for Bangladesh shows hosts need to have all bases covered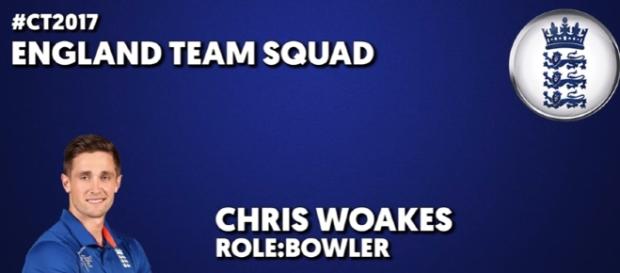 The #Champions Trophy has barely got underway, and #England's bowlers are already under the cosh. Surprisingly they weren't questioned before the tournament, and two solid victories over South Africa ahead of the tournament looks to have papered over the cracks of the issue.
Troubles in the bowling department
Out of England's seamers only Chris Woakes and Mark Wood have certified international pedigree. Woakes has become one of the world's best across all three formats over the past 18 months, whereas Wood's awkward pace from a short run-up is uncomfortable for any batsman. Typically, England's key marksman Woakes went off injured after just two overs in the Champions Trophy opener against Bangladesh and is now out for the rest of the tournament.
That put the pressure on Liam Plunkett, who is never set in this England side, to deliver wickets, and provided an opportunity for the young Jake Ball to stake a claim for a regular place. Neither are going to fire England to Champions Trophy crown this summer. David Willey would have been disappointed to not have been given much chance in the warm-up matches, after starring at last year's T20 World Cup, and Steven Finn has been in-and-out of England squads like a yo-yo for around seven years now.
Fortunately, England does have Ben Stokes, the IPL MVP. Despite being an all-rounder he is perhaps England's second best seamer after Woakes, but the workload of playing out in India may be catching up on him with injury worries, much like Kolkata Knight Riders' Woakes. Playing both work-horses in the opener has proved costly, with the bigger clashes of Australia and New Zealand to come.
As for spin, it was surprising that Adi Rashid, England's premier spinner, was left out against Bangladesh. Moeen Ali may have improved, but he cannot be relied upon as England's spinner, even with the support of Joe Root's strange knack of taking wickets. Couple this with a hit-and-miss seam attack, and you feel one of them could have omitted for the leg-spinner, Rashid. Expect him to return against New Zealand.
No task too large for England's big hitters
Fear not, as England perhaps have the best batting line-up in the tournament. Jason Roy, Alex Hales, Joe Root, Eoin Morgan, Ben Stokes, Jos Buttler and Moeen Ali are all incredibly destructive players, and England have the likes of Chris Woakes, Adil Rashid, David Willey and Liam Plunkett who could all possibly come in down the order to get England out of hole or pick up some crucial late runs. The fact that an in-form Jonny Bairstow can't get into this side speaks volumes, with Sam Billings, a man who has played in the IPL and Big Bash, unable to a get a look-in.
Opener Roy is the only one out of form, and despite skipper Eoin Morgan stating that he will remain at the top of the order for the whole tournament if he continues to struggle, Jonny Bairstow will undoubtedly come in.
Hosts England have come on leaps and bounds in the limited overs formats over the past two years, but they still need to correct the World Cup T20 final that got away from them. Can they win the tournament? They were favourites before the Champions Trophy kicked off, but with Chris Woakes now injured, the bowling attack really needs to perform. Fortunately, the batters will be able to chase down any target set for them, but the danger will lie in the matches that they bat first in. The bowlers will certainly need to turn up in a game or two if England are going to go deep into the tournament. #Cricket