Potential venue for 2024 Olympics begins to take shape
Four prospective cities threw their hat into the ring as candidates to host the global sporting extravaganza.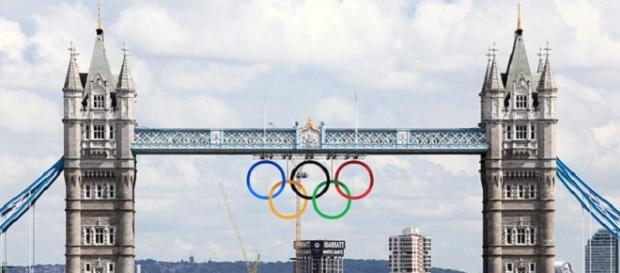 The picture is beginning to become slightly clearer as to the cities likely to press their claims to host the Olympic #Games of 2024. As the deadline came and passed last week, four potential venues had thrown their hats into the ring by submitting the requisite initial candidature files to the International Olympic Committee (IOC).
Budapest hoping to become hosts
Of the four cities that put their credentials forward for consideration, Budapest would be the only one yet to host the Games, with Los Angeles (1932, 1984), Rome (1960) and Paris (1900, 1924) all having had the honour previously.
They will all have to wait a little longer though before learning their fate, as the final decision will only be known after the IOC Session in Peru has been convened next September.
Incorporated into the candidature files that each city put forward were the "vision, concept and strategy" that underpinned each of their attempts to become hosts of the Games in the future.
Thoughts turn to Rio this summer
Many top athletes around the world will already be beginning to focus their thoughts on this year's Olympic sporting extravaganza in Rio of course. It represents the pinnacle in the careers of many young sportsmen and women as they seek to fulfil the Olympic motto of Citius - Altius – Fortius (Faster - Higher – Stronger).
Rutherford and Ennis-Hill taking precautions
Early season is no time for potential Olympians to take unnecessary risks and two of Team GB's top hopes to repeat their glorious successes from London 2012 in Brazil seem to have heeded that advice this year.
Reigning long jump champion Greg Rutherford had been in great form recently, but a minor muscle injury forced him to pull out of the weekend's Glasgow Indoor Grand Prix. The Milton Keynes athlete soared out to a British indoor record of 8.26m in Albuquerque earlier in February.
His compatriot Jessica Ennis-Hill has gone one step further and will miss the rest of the indoor season. The queen of the heptathlon has been struggling with a recurrence of a concern with her right Achilles in the last few weeks, following on from a solid winter of training thus far. She is believed to be seeking a return to competitive action in May instead now.      
No half-hearted commitment
As ever, future Olympic hosts are confirmed many years in advance of the actual event in order to ensure that they have sufficient time to make the necessary preparations. With logistics and infrastructure major headaches to overcome, both the enormous cost and extensive manpower requirements make the undertaking not one for the half-hearted.
Tokyo making progress towards 2020
Tokyo are already counting down the days to their opportunity to step up to the plate in 2020, having been awarded the Games of the XXXII Olympiad by the IOC in September 2013. Reflecting the modern thinking around the event, last month their organising committee confirmed that they are on schedule to deliver a "minimal impact and sustainable Games".   #Athletics #Festivities