Rugby U20 Championship reaches semi-finals stage
Favourites South Africa to play England in the last-four of the World Rugby U20 Championship in Italy.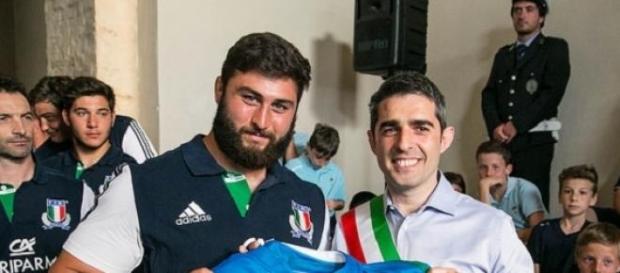 The World #Rugby U20 Championship is building to an exciting and highly anticipated climax in Italy. The competition is about to enter the semi-finals stage, with South Africa, England, France and New Zealand all still vying for the honour of becoming world champions for the under 20 age-group.
Many future senior rugby union stars will no doubt emerge from the championship, as it represents an early opportunity for the youngsters to gain vital big tournament experience.  
With the group stages having now been completed, the last four teams remaining in the competition have been confirmed. Both of the last-four games will be played on Monday, 15th June at the Stadio San Michele in Calvisano, which is located in northern Italy.
The semi-finals will be:
New Zealand v France (kick-off 18:30)

South Africa v England (20:30)
The second semi-final will be a repeat of the 2014 final in Auckland, with the Springboks no doubt keen to avenge their heart-breaking 21-20 defeat on that occasion, which saw England crowned as the champions. England also won the tournament in 2013, when they overcame Wales in the final.
Three pools
The competition began on 2nd June and involved 12 countries, split into three pools, each team playing three matches in the pool stages. The top team in each pool advanced to the last-four, with the remaining semi-final place being awarded to the nation finishing as the best runner-up across the three pools.
Pool standings
France edged out England to top pool A, but the reigning champions still qualified for the knock-out stages as the best second-placed country.
Pools B and C were won convincingly by the powerhouses of world rugby, South Africa and New Zealand, respectively.
History repeats itself for Aussies
Australia were extremely unfortunate to miss out on the semis, finishing second in Pool B behind South Africa with 10 points from two pool victories. That represented an identical record to England's qualifying campaign but they lost out on point differential to the red rose country, in a repeat of their 2014 misfortune.
The Australians' fate was effectively sealed in the pool decider, as the Junior Springboks demolished them in a powerful 46-13 victory, running in six tries. It also gave the South Africans a bonus point to ensure that they became top seeds for the semis above the All Blacks and Les Bleus.
France and NZ in commanding form
France were in similarly commanding form against England, defeating them 30-18 to claim just their second last-four place since the tournament converted to under-20s in 2008. New Zealand defeated Ireland 25-3 to ensure that they finished top of their pool.
Finals to come
The final itself will be an evening kick-off at the Stadio Giovanni Zini in Cremona on Saturday, 20th June. Various play-off finals for the minor placings in the tournament will also be taking place on 20th June, with the fixtures spread across the venues of Cremona and Vladana during an action-packed final day. #Youth