Star Sports, Hotstar live streaming India vs New Zealand World Cup Warm-up
Don't miss our Facebook page!
Like Blasting News page on Facebook: we will keep you updated with all the latest news.
England 0 - 1 France (half-time 0-1)
The England women's football team were beaten by a powerful strike from Eugenie Le Sommer in Canada yesterday, but remain confident of progressing in their World Cup campaign nonetheless. The defeat extended their losing run against the French to 13 matches, since they last toasted success in 1974. They showed enough resilience against the highly fancied French to suggest that they can still qualify from Group F, with matches against the far lower ranked Mexicans and Colombians to come.
Respective rankings
France are a classy outfit, which they ably demonstrated in patches against the English ladies at the Moncton Stadium. Ranked third in the world behind the favourites Germany and USA, they finished 4th at the last World Cup and could go even further this time around.
By contrast, the other two nations that England will face in the group stages are Mexico (ranked 25th) and Colombia (28th), which given England's 6th ranking should give them the edge.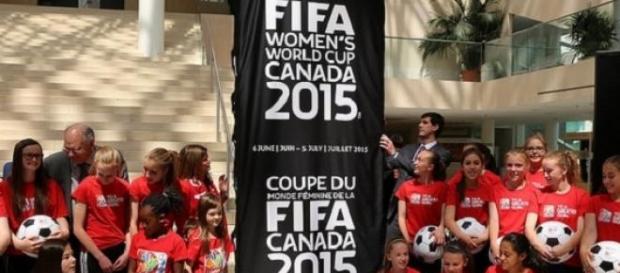 No English qualification is ever that simple though and their youthful coach, Mark Sampson will be wary of taking either side lightly.
Defensively set up
Against the French they were generally set up so as not to be exposed, as has occurred in heavy losses in the past against the top sides, when looking to be too attack-minded. They were instead compact and well-drilled. The downside was that they created few chances themselves as a result and still could not prevent the victory for the French, as a 20-yard right foot screamer from Le Sommer flew into the top corner of the net just before the half hour mark.
The goal was her 45th in international Football and she seized upon England's defensive dallying to take her chance.
Limited chances
Possession and chance wise, the French were by far the better side. A shot count of 19-3 in their favour was indicative of the general pattern of the match, yet England deserved credit for restricting Les Bleus to just three shots on target.
Clear-cut chances were few and far between, with England's best effort coming after the interval from a Jill Scott volley.
In truth the save made by the keeper was regulation stuff, but it provided some encouragement for 32-year-old Sampson's players.
Leading elbow
There was one flashpoint in the match when Camille Abily's strong challenge on England's Laura Bassett drew anger from the bench. The French player seemed to lead with her arm and caught the defender flush in the face as a result.
Next match
England will look to be more assertive in their next game against Mexico, with the ever-willing striker Eniola Aluko hopefully receiving far more support up front.
Their qualifying campaign prior to the World Cup competition itself showed that the squad has the capability of scoring plenty of goals. A record of 52 goals in just 10 matches is testament to that. Sampson will hope that they can return to that sort of form against the Mexicans on Saturday evening.
Click to read more
and watch the video