Borussia Dortmund - Who is Thomas Tuchel?
Following the resignation of Jurgen Klopp, Dortmund have announced that Thomas Tuchel will replace him as manager.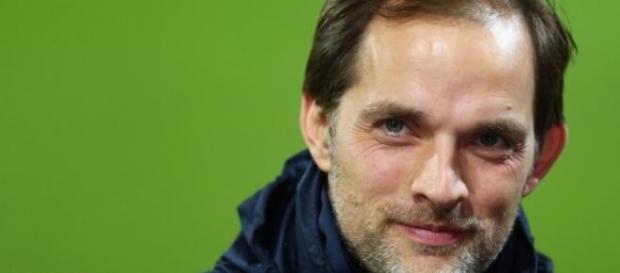 Thomas Tuchel is set to become the new Borussia Dortmund manager following Jurgen Klopps resignation, but who is Thomas Tuchel?
Thomas Tuchel's playing career began in 1988 when he played for FC Augsburg in the Bayernliga. He then moved to Wurttemburg side Stuttgarter Kickers in the 2. Bundesliga in 1992. His career at Stuttgarter Kickers wasn't a good one as he only managed eight games in his first season and in his second season with the Kickers he was dropped from the first team. Tuchel then went on to join Swabian side SSV Ulm 1846 for whom he played 69 matches in four years before having to end his playing career due to a chronic cartilage injury at the age of 25.
Tuchel went into coaching following his retirement from playing and his first coaching position came at VfB Stuttgart where he was a coach for the Under 19 side. The German also went on to work as a youth team coordinator for FC Augsburg for three years. After his time a FC Augsburg Tuchel moved to FSV Mainz 05 where he was a youth team coach for 12 months. Tuchel's first managerial job came when he was appointed as head coach of FSV Mainz 05 on August 3 2009, after the club were promoted to the Bundesliga. 
FSV Mainz 05
In his first season in charge of FSV Mainz 05 Tuchel took them to a fifth place finish in the Bundesliga. In his second season he guided Mainz 05 to a seventh place finish but at the end of the season he asked the club if he could be released from his contract prematurely.
Tuchel left Mainz 05 on May 11 2014 but he was still under contract at Mainz 05 so he could't manage another club until his contract was up. He left Mainz 05 with a record of 72 wins, 46 draws and 64 losses, that's a win percentage of 39.56%
Borussia Dortmund

On April 19 2015 Borussia Dortmund announced that Thomas Tuchel would replace Jurgen Klopp as manager of the club following Klopps resignation. In his first press conference as Borussia Dortmund manager Tuchel said "it's time BVB started to 'make up lost ground' in the Bundesliga".  #Football