Wales' chances boosted by Belgium
Euro 2016 qualifying victory for Belgium in Israel helps the Welsh in their pursuit of reaching tournament finals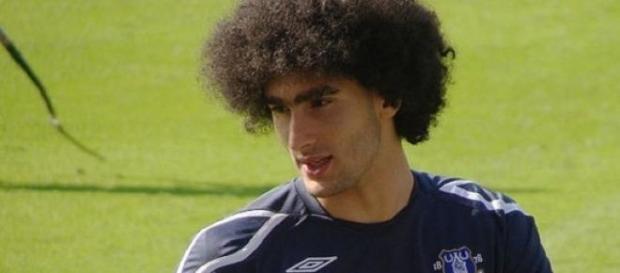 Belgium continued their pursuit for a qualifying place at the 2016 European Championships in France last night, with a dogged 1-0 victory over Israel away from home. #Manchester United's Marouane Fellaini scored the only goal of the match in the early stages, as his national side held on despite being reduced to ten men by the end. That result will not have displeased Chris Coleman too much though, as it may actually have assisted his Welsh national team in their own efforts to reach the finals. The Belgians were always the favourites for the group, but Wales now have a realistic chance of clinching  second place, which would guarantee a place in the finals of a major international #Football tournament after more than 50 years of heartache.
With many pundits believing that this is the best team that the Welsh have produced in all that time, and with a nod to the individual talents of the likes of Ian Rush, Neville Southall, Ryan Giggs and Mark Hughes in the interim, Coleman has remained adamant in his belief that they can fulfil their promise.
Belgian success meant that they leapt above Wales into the top spot in Group B on goal difference, but more importantly it also gave the Welsh what may prove to be a vital two point start on Israel in the run-in to the conclusion of the group stages. For the Israelis it will have been a major setback, after also losing to the Welsh 3-0 at home in their previous group game. They will most likely need to target the away match in September against the Welsh for all three points, if they are to realistically claw back the gap that has now developed.
Fellaini's scrambled goal in the 9th minute, which had more than a hint of offside in the build up to it,  looked likely to set his team on the way to a comfortable success in Israel, having seen the way that the Welsh had been able to control them last time out. In actuality, they were holding on in many respects by the end of the game and that became especially evident after Manchester City's Vincent Kompany had been sent off on 64 minutes. Referee Mark Clattenburg had little option other than to give him a second yellow card for a blatant shirt pull on an opposition player as he broke forward. The resulting suspension means that he misses the potentially crucial away fixture against the Welsh, which will be the top two teams in Group B's next challenge. With both sides still unbeaten in the group, it will be a good pointer as to how far this Welsh squad have developed. If the Welsh win that, they can really start dreaming about Parisian holidays in 2016. #Euro2016