Djokovic and Isner to do battle in Miami Open semi-final
Serbian top seed will need to find a way past Isner's potent serving weapon in the heat of Miami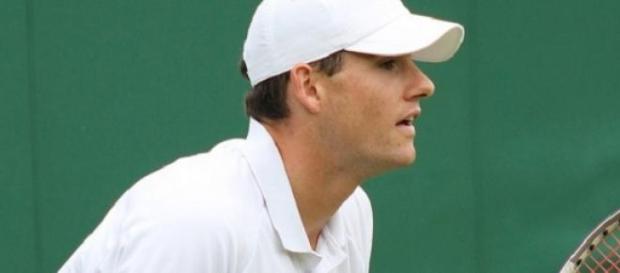 The giant American John Isner will do battle against the world's number one ranked Novak Djokovic for a place in the final in the Miami Open, after both men were successful in their quarter-final matches. Djokovic saw off the challenge from David Ferrer, while Isner took a major scalp in the shape of Japan's number four seed Kei Nishikori. With Andy Murray and Tomas Berdych set to contest the other semi-final at the Miami event, it is shaping up for an intriguing climax over the weekend. We could perhaps see a repeat of the recent Australian Open final on the cards, should the Serbian and the Britain make it that far.
Isner went into his match against Nishikori as arguably the slight underdog, although on home soil and with such a potent weapon as his big first serve is in his armoury, any advantage for the great Asian hope would at best have been marginal.
So it showed as the American breezed through to the semi-final stage with a convincing 6-4 6-3 victory, which included an impressive 13 aces and 33 outright winners.
Djokovic had a bit more of a tussle in his match against the resilient 33-year-old birthday boy Ferrer, before finally taking his place in the last-four with a solid 7-5 7-5 success. The Spaniard Ferrer has had a wonderful beginning to 2015, taking titles in Qatar, Brazil and Mexico. He began the match against the top seed by demonstrating his recent form, storming into an early 3-0 lead. As ever with Djokovic though, his opponents are seldom able to retain any fleeting dominance over him for long and he came back in true (reigning) champion style, to ultimately take not only the set but also the second and with it the match.
The favourite for the title admitted afterwards that he had found it tricky to get a foothold in the contest in the early stages, but his fighting spirit and ability ensured that he battled away to get the right result in the end. Ferrer is a tough man to put away at the best of times and defeating him is a true accomplishment.
Djokovic is seeking his fifth title in Miami, having most recently beaten Rafael Nadal last year. If he were to face Murray in the final it would be a repeat of the last match in the 2012 Miami event, where the Serbian had the upper hand. The form book looks to be in favour of Djokovic at least making it to the last-two, as he leads Isner 6-2 on their personal head-to-heads, having taken the last three matches against the American. That recent run of successes included a triumph against Isner in the recent Indian Wells tournament, although they commonly 'enjoy' close contests. #Tennis