Sunderland part with Poyet after disastrous run
Gus Poyet is sacked by the Black Cats after just one victory in their last twelve league games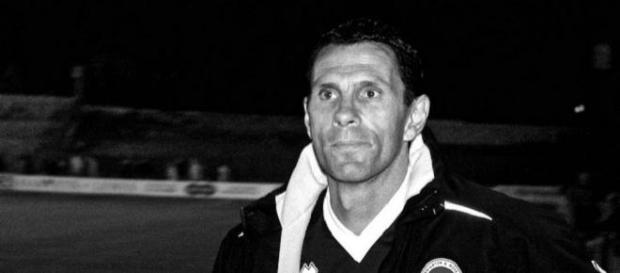 There was an air of inevitability about the decision in the end, but it seems that #Sunderland have finally decided that enough is enough, and that the sacking of Gus Poyet was their best choice of action. Following on from a disastrous run of #Premier League results that has seen just the single victory in their last 12 league matches, the club have opted for a fresh direction with just a handful of games remaining in the season. A further statement about Poyet's successor is expected "in due course" according to Sunderland officials.
Sunderland sit perilously close to the relegation zone at present on 26 points, just one point better off than Burnley in 18th place with a similar goal difference, with just nine games left until the end of the season.
The club are cutting it fine to maintain their top flight status and leaving very little time for someone else to pull things around. However with many fans making their feelings abundantly clear at the weekend, as they streamed out of the ground in their masses even before the half-time whistle had sounded, it was clear that they too had lost faith in their manager and the team. That resounding 4-0 home loss to fellow relegation battlers Aston Villa was the final straw, with all four goals coming in the first 44 minutes of the game. Villa had hardly been high scorers themselves in the league prior to that game, with the four they scored against the Black Cats only elevating them up to 19 goals for the whole season. They probably wished that they had faced Sunderland in every game, judging by the ease with which they cut through them, with home fans booing the team off at half-time and at the game's conclusion.
The Uruguayan Poyet replaced another highly emotional character in the Italian Paolo Di Canio in October 2013, who had similarly had initial success at the club before losing his way while in charge, as the team's results dropped off. Poyet was able to stave off relegation last season for Sunderland mainly due to an amazing run of four wins in their last five games. Poyet also oversaw the Black Cats tremendous run all the way to the final of the Capital One Cup final last season, before eventually losing to Manchester City. The men in charge clearly do not believe that he will be able to re-create that feat this time around in the league from a slightly better initial starting point, points and position wise.
Chairman Ellis Short was clearly disappointed with both the way the season was working out and the lack of progress that the club had made, given that they are staring at yet another relegation battle twelve months on. He echoed those thoughts when suggesting that they had "not made the progress that any of us had hoped for this season." He added that since they find themselves once more down near the bottom of the league that they "have therefore made the difficult decision that a change is needed." #Football