Too simple for Simon in Rotterdam against Murray
Little quarter-final joy for Andy Murray in Holland as Gilles Simon wins in straight sets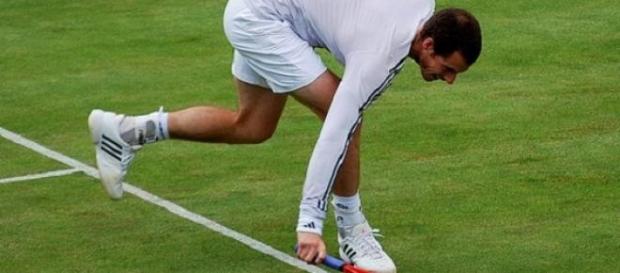 Top seed Andy Murray crashed out of the ABN Amro World #Tennis Tournament today, as he was defeated in straight sets by the Frenchman Gilles Simon at the quarter-final stage. The surprise result for the world number four will not have improved his spirits, as he was playing in his first tournament after the huge disappointment at the Australian Open recently, where he suffered his fourth defeat in the final at the hands of the Serbian Novak Djokovic.
The Brit seemed completely off the pace against a man ranked fifteen places below him, but who he has had little trouble defeating in previous encounters. Simon's success was only his second ever against the Scottish player on the tour, his other win dating back to 2007 on the clay courts of Rome, which was the very first time they had been in opposition.
After losing the first set 6-4, there would have been many observers who would have expected the higher ranked player to raise his game, but quite the reverse occurred as the twenty-seven-year-old slumped to a comprehensive 6-2 loss in the second, as the French player marched on to the semi-finals.
In a mistake-ridden display from the very start, the former Wimbledon champion dropped his serve in the opening game and once more in the fifth as the set got away from him, despite briefly threatening to rally from 5-1 down. The second set was even worse, as his first serve accuracy deserted him to leave him struggling at 4-0. Once again he showed some signs of improvement to bring the score back to 4-2 and almost made it 4-3, before Simon was finally able to close out the contest on his third match-point.
Tomas Berdych had no such problems in taking his place in the semi-finals in Rotterdam. The number three seed for the event cruised through in straight-sets over Gael Monfils of France, winning 6-1 6-4. Berdych will now face Simon in the last-four, with the likelihood that he will have too much power for the Frenchman one would expect, as he strives to retain the title he won twelve months ago. #Celebrities