Rugby world record score smashed as Soignies lose 356-3 in Belgium top-flight game
Belgium Division 1 side Soignies lose heavily to nearest rivals as game descends into "non-match"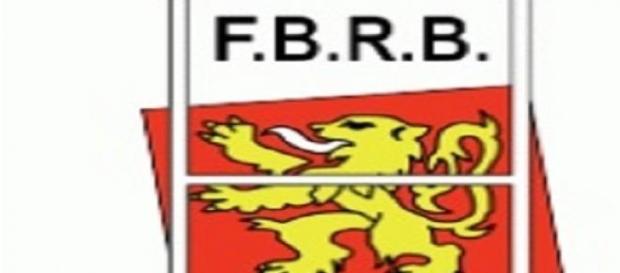 Belgium first division side Rugby side Soignies entered the record books this weekend after losing 356-3 to their championship rivals Kituro Schaerbeek. The victors ran in a total of 56 tries unopposed, 38 of which were converted, with Soignies only points coming from a drop-goal. Despite the heavy victory, Soignies stay a point ahead in third place, but now with a points difference of -264.

Although the match took place in the top tier of Belgian rugby, this sensational result (equating to more than a converted try every 2 minutes) did not cause the expected shock-waves through sport that such a record deserves. Why? By the time the match came around, you could barely call it competitive. Indeed images broadcast by Belgium's Sportkipik media channel show Kituro's players receiving the ball from kick-off and being allowed to run/waltz unopposed the length of the field before touching down under the posts. What perhaps is more remarkable is that Soignies mustered enough effort to score some points from the boot and that not all of the tries were successfully converted. Whilst matches of this nature suggest conspiracy and/or match rigging, the cause is more innocent. It was the result of a protest from the Soignies squad who refused to take part in a game that should have been called off before it started. On this occasion, the coach really could vent his spleen at the referee - but the problem was he wasn't there. The team arrived at Kituro's ground and- were preparing for kick-off as usual. However, the referee did not turn up so after waiting a while, the bulk of the squad - including the team coach - left on the team bus. Kituro eventually managed to track down the referee and the game started over an hour and a half later. Remarkably 16 of the Soignies players remained at the stadium and were forced to carry on with the match to earn one point for playing rather than forfeit the game and earn no points at all. Soignies' president, Yves Calomme, is understandably indignant that this "non-match" has been allowed to stand, a game he declares "unworthy of the premier division" and is looking to appeal. This match calls to mind the record score in rugby's sister code, association football. The Madagacan team, SO l'Emyrne lost a 2002 game 149-0 to their rivals AS Adema. Incensed again by a refereeing decision in a previous match which cost SO L'Emyrne the chance to compete for the championship, the team not only lost spectacularly but all 149 were own goals. Spectators reported how from the kick-off the team deliberately took the ball and slotted it into their own goal while AS Adema players looked on bewildered. Sometimes we need matches like this to keep our interest and faith in sport. On a day when the English Premier League announced a new deal worth £5.1billion in television rights, it is refreshing to see that there are still teams for whom money isn't everything and principle is still at stake. Although the results of these games have been deliberately engineered, it evokes memories of matches that genuinely were one-sided. The previous highest score in football dated back to 1885 when Bon Accord lost 36-0 to Albion Rovers on the same day that Dundee Harp beat Albion Rovers 35-0. Both games were Scottish cup first round matches - where can you get cup football like that these days?