Madrid move four points clear of Barca at top of La Liga
Ronaldo scores to move into third on Real Madrid's all-time top goal scorers list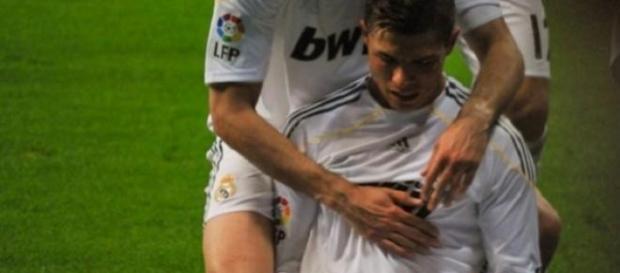 The battle at the top of La Liga took another twist over the weekend, as Barcelona's pursuit of the league leaders Real Madrid was temporarily derailed by an unexpected loss at home to Malaga. By contrast, Madrid came through an away tie against Elche with few real concerns, to extend their advantage in the top Spanish league to four points over their arch rivals.
Barcelona 0 Malaga 1
An oddly limp performance by Barcelona at home resulted in defeat at the hands of Malaga on Saturday, with the even more peculiar statistic for the game being that neither Neymar nor Lionel Messi registered a shot on target.
A seventh minute strike from Juanmi proved enough to deny Barca their place at the top of the table (albeit temporarily), as Malaga took advantage of their hosts maybe already having one eye on their appointment with Manchester City at the Etihad on Tuesday, in their Champions League fixture.
They also now only sit above Atletico by three points, after the 'other' Madrid side stormed to an emphatic 3-0 victory at home to Almeria. Mario Mandzukic scored a penalty for them, which Antoine Griezmann added to twice before half-time.
Elche 0 Real Madrid 2
After Barca's slip up on Saturday, Real had extra incentive for a victory at Elche to give them a buffer at the top of the league. They duly took maximum advantage to gain a relatively straightforward three points, thanks to goals from the French striker Karim Benzema and the Ballon d'Or winning Cristiano Ronaldo.
Benzema's effort was not a thing of beauty, but Madrid won't mind that as they seek to regain the title from their local rivals Atletico's grasp, after seeing the trophy go their way last season. Ronaldo ensured the victory would be theirs on Sunday with a powerful header for Madrid's second goal.
It could and maybe should have been a more substantial defeat for the home side, but Madrid had another goal by Benzema ruled out incorrectly for offside and also wasted several good opportunities.
As a result of his goal, the Portuguese hot shot moved into joint third on Real Madrid's all-time goal scorers list, level with former Spanish international Santillana on 290 goals. His goals per match tally is far more impressive though, as he has taken only 281 games to reach that mark compared to the 1970s and 1980s player who required a mammoth 645 games. Ronaldo's next target will be the legendary Alfredo Di Stefano's mark of 307, with the all-time record of Raul also within sight at 323. #Celebrities #Football