Rangers versus Hearts abandoned due to snow
Scottish Championship title contenders frustrated by snow as Hearts remain well clear at the top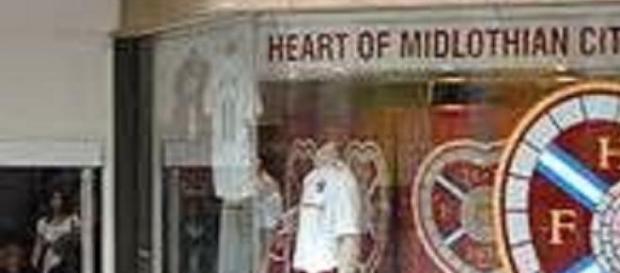 The highly anticipated battle between the top two in the Scottish Championship and the two favourites to regain their (some would say 'rightful') place in the Scottish Premiership, was abandoned yesterday due to snow at Ibrox after only 25 minutes of goalless action. Heavy snow began to gather on the pitch making the playing conditions dangerous for the players, who were also unable to properly control the ball in the eyes of the referee Bobby Madden, who had decided to start the game despite heavy snowfall in the area on Friday.
Hearts are currently top and look to be in prime position to go straight back up to Scotland's top league after being relegated last season, as they hold on to a handy thirteen-point advantage over nearest challengers Rangers.
The Glasgow giants in turn hold an eight-point lead over Hibs as the top two in the division look to be breaking clear from the rest already. With Hibernian also being relegated last season after fifteen years in the Premiership, as Hamilton moved in the opposite direction, it has been something of a watershed for the top league this season with no representation from its capital city and only Celtic from the supposed Edinburgh-Glasgow powerbase remaining.
Rangers have been on a more long- winded and laborious route back to where many believe they should (or at least need to) be, after the liquidation of Rangers #Football Club PLC at the end of the 2011-12 season led to their demotion down to the fourth tier in Scotland.
They have fought their way back up through the lower leagues under the watchful tutelage of ex- Scottish international and canny Scot Ally McCoist, who has since departed under somewhat acrimonious circumstances, and now have interim-manager Kenny McDowall in charge for the moment.
Their future still remains uncertain with Newcastle United supremo Mike Ashley in the picture as the cash-strapped club seek financial assistance, but for now they proceed on their mission to gain entry back to where they feel they belong, on the assumption that no further draconian penalties will be steeped on them.

Although it has been suggested that Celtic's Premiership title aspirations have been a forgone conclusion since Rangers were no longer a direct competitor, this season's competition is shaping up rather better with five teams still in the mix, as Aberdeen lead Celtic by four points (with Celtic having two games in hand). Dundee United, Inverness and Hamilton remain in close proximity to the summit, as it is proving to be one of the best contests for the Scottish Premiership in recent history.
Celtic may yet move through the gears as expected and storm away with their 46th title, but as things stand they at least look to have a bit of competition from the rejuvenated Aberdeen and the rest.
Would the Premiership be better for Hearts, 54-times winners Rangers and maybe (this year or next) Hibs being in it? Maybe from a revenue point of view, but if the experience of this year is anything to go on, not necessarily from a football point of view. It is bubbling up nicely and Celtic's ultimate title ambitions are not a certainty.
As for Hearts and Rangers? Well, they will get to do it all over again when the match can be re-arranged and the weather improves, and that's "snow joke" for the rest of the Scottish matches scheduled for this weekend neither, as the weather closes in. #Finance