Former tennis champions have their say on Murray's coaching decision
Goran Ivanisevic and Martina Navratilova add their views on female tennis coaches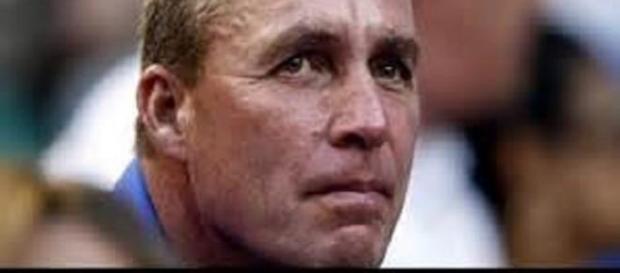 While the #Tennis is beginning to bubble up in the Melbourne heat Down Under on court, away from the main action the debate continues to rage about the sense or not of Andy Murray's choice of a female coach. His decision to part the ways with former coach Ivan Lendl and to introduce the French woman Amelie Mauresmo into his backroom staff as his replacement, does not seem to sit easily with many (predominantly male) people involved in the game it seems. Former Wimbledon singles' champion Goran Ivanisevic is the latest to have made his views known on the subject, alongside the counter arguments of the nine-time Wimbledon women's champion Martina Navratilova.
It promises to be a debate that shows little sign of abating in the short-term.
The plain-talking Croatian Ivanisevic has never been one to sit by peacefully when he has views on a subject and he seems adamant that Murray was wrong to split from Lendl last March, after a period of great success under the multiple Grand Slam winner had seen the Scot clinch his first Wimbledon title. Since hooking up with Mauresmo shortly before last year's Wimbledon tournament, where he suffered an early defeat at the hands of Grigor Dimitrov (who Murray may meet yet again in the last-16 in Melbourne), the Scot's form has been erratic. The Croat told BBC Sport that changing coaches was "maybe his biggest mistake" when asked for his thoughts on Murray's dip in ranking last year.
Navratilova seemed to take a different viewpoint, as she championed the use of female coaches in the sport at the top level, believing that it may have helped to "open the gates" for more former female players to be involved with the latest stars in future.
She knows a thing or two about what she is talking about as she currently works with the Polish star Agnieszka Radwanska. Another ex- world number one, American Lindsay Davenport is also currently gainfully employed in coaching, as she helps the up and coming Madison Keys to hopefully fulfil her potential. Whether a female coach can draw the same success with a male player may be where the evidence is as of yet inconclusive.
It is certainly a hot topic in the sport at present, with Murray's vanquished opponent in the second round (a point that may well add support to Murray's choice), the Australian Marinko Matosevic also known to not favour female coaches, at least as regards his own coaching arrangements. When asked last summer for his thoughts on the appropriateness of having a female coach, in the wake of Murray's decision, he responded categorically: "I couldn't do it since I don't think that highly of the woman's game". His fellow Australian, Sam Stosur called him "pig-headed" at the time as the debate threatened to become a dispute between the sexes.