City Ruin Roma's Dreams to Clinch Second Spot
Manchester City qualify for last 16 of Champions League at Roma's expense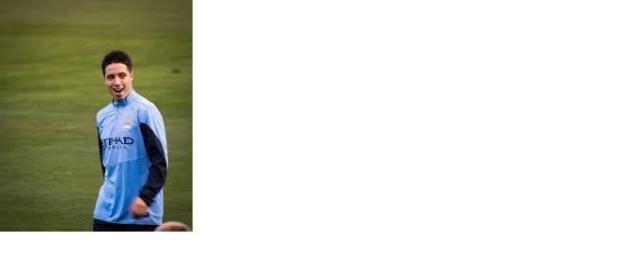 Roma 0 #Manchester City 2
Manchester City's rollercoaster Champions League campaign finally hit the heights yesterday as they clinched second spot behind Bayern Munich in the group, with a priceless away win in Rome clinching their place in the last sixteen. Samir Nasri and Pablo Zabaleta were their goalscorers on the night, but they had much to thank England's number one Joe Hart and their defensive strength for on a challenging night in Italy before they could enjoy their 2-0 victory celebrations. Even allowing for their win, City were still dependent on Bayern beating CSKA Moscow at home in the other fixture in Group E in order to progress, but the Germans proved reliable allies with an efficient 3-0 performance.
It was not until Nasri rocketed a pinpoint strike into the net from a slight angle on the hour mark that they enjoyed a semblance of comfort, after the home side had seemed likely to score themselves. The icing on the cake was provided by Zabaleta with just four minutes left to play, prompting jubilant scenes from the travelling fans as they sensed their safe passage to the last sixteen (a pipe dream until Sergio Aguero had somehow turned their home match against Bayern Munich on its head last time out) was at last a reality, with the welcome news from Munich filtering through to them.
Hart had earlier made vital saves to preserve a clean sheet for the English club, pushing Gervinho's goalbound effort wide of the post and then tipping Kostas Manolas' header against the post.
In truth, both City and Roma probably deserved to move on in the competition, in a group laden with the sort of quality bereft in some of the other qualifying groups and Roma will be formidable opponents for whoever faces them in the Europa League competition that they will now drop into. City will be relieved to go through after mixed fortunes during qualifying, winning two, drawing two and losing two matches along the way. Bayern were runaway winners, finishing a mighty seven points clear of City.
Can City move on from here and become genuine Champions League contenders? Much will depend on a favourable draw in the next round (due to be drawn next Monday) one feels, as being only a second placed qualifier opens up the possibility of a potentially tough draw against another group winner. The recovery rate of Aguero will also play a major factor it seems, with the likely recuperation time before he can slot back into the side being rumoured to be up to two months which is close to the next round's "deadline". Whether City can progress without him seems in the balance, but at least they now have a chance and Manuel Pellegrini's faith in his expensively assembled squad is beginning to bear fruit. #Football