Highlights from the morning session at the Euro Athletics Champs - Day 4
An update on what's been happening in Zurich on day 4 of the European Athletics Champs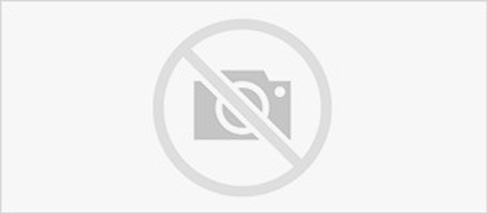 A world best time was set during the morning session on day 4 in Zurich in the men's 50km race walk. France's Yohann Diniz completed a trio of European titles by smashing the record with 3 hours 32 minutes and 33 seconds. Matej Toth set a new Slovakian National record in second but was almost four minutes behind the jubilant winner, who was celebrating the win long before the finish as he stopped briefly at one stage to collect a French flag from the crowd. He was congratulated at the end by current world champion, Robert Heffernan, who had dropped out earlier in the race. Russia's Ivan Noskov also set his best time in winning the bronze. Inside the stadium, the women's heptathlon continued with the long jump discipline.
A personal best of 6.30m by Carolin Schafer of Germany saw her take the overall lead on 4788 points with just the javelin and 800m to come. She holds a 32 point lead over Thiam of Belgium (6.18m), with Broersen of Holland currently lying third (6.16m). Nana Djimou and Mokhnyuk lie fourth and fifth, but still within close proximity to the medal places.
The men's 1500m event looks wide open in terms of the medals, as all twelve of the finalists that qualified by right were within a second of each other from the two semi finals (Bustos and El Kabbouri fell in the second semi but were re-instated into the final to make fourteen qualifiers in total). Clearly extremely emotional after his disqualification in the steeplechase the night before, Benabbad left it extremely late before charging through the field to ensure his place in the final.
Fastest qualifier was Chris O'Hare of Britain with 3:39.24, just ahead of Ingebrigtsen the defending champion and Euro leader. Others to look out for in the final will be the silver medallist from Helsinki, Carvalho and Charlie Grice of Britain, but Ozbilen of Turkey who had been fancied went out in the semi. 
Women's shot put qualifying saw the expected names progress to the final, with big favourite Christina Schwanitz of Germany throwing furthest with 19.35m. Behind her, Kolodko and Dubitskaya look likely to contest the medals. In the women's discus, Sandra Perkovic is similarly the red hot favourite and headed the qualifiers with 63.93m. Behind her, the medals look to be between Robert-Michon, Craft, Fischer and Strokova after they all qualified through to the final. With fifteen women to contest the 3km steeplechase final,qualifying for the leading contenders was never likely to be particularly onerous and so it proved in the heats as all the expected ladies made it through. They were headed by Kudzelich with 9:46.89, closely followed by Vlasova and Krause, but expect Euro leader Fougberg to be prominant come the final, along with Eriksson and possibly Moldner-Schmidt.
A field of fifteen women will contest the women's high jump final, but they will not include Blanka Vlasic one of the pre-event favourites and a two-metre jumper this year. The only other two-metre jumper this year in the field, Kuchina, duly took her place in the final in addition to the defending champion Beitia of Spain. Expect the other challengers for the medals to include Simic, Palsyte, Kasprzycka and Okuneva. #Athletics