Spurs poised to enter transfer market with audacious three way deal
London club look to seal part exchange deal with Swansea taking Ben Davies and Michel Vorm for Gylfi Sigurdsson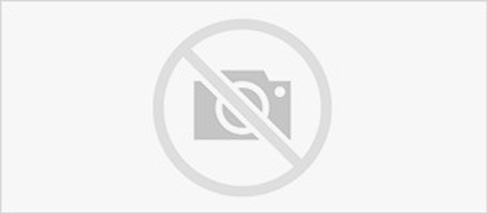 The summer transfer window has been a frustrating one for Spurs fans. Whilst rivals like Arsenal, Chelsea and Manchester United have splashed the cash and invested heavily in their squads Tottenham have held fire and refused to spend big on improving the squad. This looks set to change though as Spurs line up an audacious double swoop for the Swansea duo left back Ben Davies and goalkeeper Michel Vorm with attacking midfielder Gylfi Sigurdsson heading in the other direction for an outlay of £5 million pounds. This is one of those rare deals that is win win for everyone concerned. It is a win for Tottenham. It is a win for Spurs. It is a win for the players.
For Tottenham this transfer window makes eminent sense as it does three things they needed to do. Firstly, Spurs needed to improve at the left back position. Neither Benoît Assou-Ekotto or Danny Rose are good enough for a team Champions League ambitions and Spurs do not want to play Jan Vertonghen out of position at left back in the coming season. Secondly, Spurs needed to add depth at the goalkeeper position. Brad Friedel has been an excellent shot stopper but he is 43-years-old now and you don't want to be relying on him too much. Friedel also isn't capable of performing the sweeper keeper role that Hugo Lloris does. From Southampton we know that new manager Mauricio Pochettino likes a keeper who is comfortable with the ball at his feet and able to sweep behind the defense.
In fact the sweeper keeper role is key to how Pochettino's teams play. With a mobile keeper like Lloris on the pitch the defence can play a higher line pushing the opposition further up the pitch.
They could not have done this with Friedel on the pitch. Adding Vorm provides Spurs with vital cover. Furthermore, if Lloris leaves next season Spurs will have a ready made replacement ready to step up to number one. Thirdly, Spurs are already overstocked in the attacking midfield position. Getting rid of Sigurdsson cuts a player off the wage bill that they don't need. From Swansea's point of view they have sold two players for whom they already have very good replacements. Ben Davies has the potential to be a much better left back than Neil Taylor but currently there is little to choose between the two of them. Whilst in the goalkeeper position Gerhard Tremmel isn't much of a downgrade on Vorm. Plus they are getting £5 million and Sigurdsson a club hero who scored 7 goals in 19 appearances during Swansea's first season in the top flight. If the deal goes ahead this is one transfer deal in which there are no losers.  #Football