Strictly try to diffuse fix rumours as Peter Andre leaves.
Unanimous decision to vote off Peter Andre means score fixing rumours won't die down.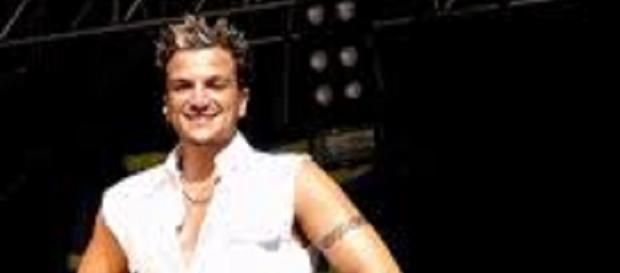 After all of the rumours and speculation surrounding last week's result, the producers of Strictly Come Dancing with have been keen to have a quieter week with no fuss where they could just focus on providing Saturday night family entertainment. Unfortunately, despite the best efforts of the judges to smooth things over, the departure of former bookies favourite Peter Andre means that the issue has not quite died down yet.
Last weekend Jamelia left the #Show to negative reactions from avid viewers on Twitter; Ola Jordan had called out the BBC for score fixing and the singer's departure left many questioning the legitimacy of the result when Peter Andre was clearly the worst dancer on the night.
This weekend Andre left in the "dreaded dance-off" and while bosses will be hoping that this marks the end of the incident, it will be hard for viewers to let go of the idea of vote fixing that easily. Was this a fair result or were they making amends?
Will the quarter final be controvercy-free with Andre gone?
Over the past week, stars of the show have been trying to address the issue and raise confidence in their millions of viewers. In an interview with the Sunday Mirror, Len Goodman said "believe me when I say the show is without question fair, honest and without agenda", going on to brand Jordan's claims of over and under marking as "nonsense". Andre meanwhile said "I have never heard or seen anything of the sort", although this is the same guy that, according to a Jamelia interview, apparently had an audience reaction to his terrible jive re-recorded.
There was no doubt that Andre's departure was deserved based on the situation but it was quite the poor week for the star that had shone in the Charleston. He was bottom of the leader board, due to mixed reactions to his American Smooth and a last place ranking in the Quickstep-a-thon, and was clearly the weaker dance-off competitor when compared to Eastenders' Kellie Bright. In short, Andre simply had to go, but perhaps for more reasons than one. #Television #Celebrities