Co-creator of 'The Simpsons' series dies from cancer
59-year-old Sam Simon, who had been diagnosed with terminal cancer, helped to adapt 'The Simpsons' as an animated series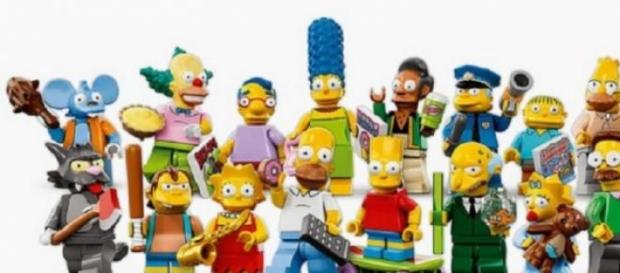 The man who was the co-creator of the popular American adult animated sitcom series The Simpsons, Sam Simon died on Sunday at the age of 59 at his Los Angeles' home. He was there at the very start, along with the commonly accepted man behind the original idea Matt Groening, for the introduction of the world to the zany and anarchic family's adventures in Springfield on Fox, but in recent years was better known for being a philanthropist, after giving away much of his estimated $100 million fortune to a number of deserving causes. Simon had been diagnosed and was living with terminal colorectal cancer since 2012, having initially only being given 3-6 months to live.
He was known to have been the writer of a number of the classic episodes from the start of The Simpsons series.
The sad news was confirmed by Al Jean, a friend of Simon's and also the executive producer for The Simpsons' show, via social media. He tweeted that: "Sam Simon taught me everything about animation writing and even more about life."
Simon was also born in LA and was educated at Stanford University, where he developed his flair for animation by becoming a newspaper cartoonist. In a varied and colourful career, he had been at one time or another a director, producer, writer, boxing manager and tournament poker player. His talents as a writer included credits for episodes of the classic sitcoms Taxi and Cheers (which he also produced at one time), besides producing the It's Garry Shandling's Show. He also wrote the 1991 film The Super, starring Joe Pesci and Vincent Gardenia.
It is for his work in 1989 that posterity will probably remember him most though, as it was then that he got involved on The Simpsons, while writing for The Tracey Ullman Show. British comedienne Ullman's show already included short Simpsons' sketches, but Simon was asked to help to develop those into a separate TV series and the rest is history. Those early days of development involved Simon with both the creator Groening and producer James L Brooks, but relations soured with Groening in 1993, resulting in Simon leaving the show, but he negotiated a pay-off as a percentage of the show's revenue in future years. #Television