Cause of Joan Rivers' death confirmed after an autopsy
The sudden death of Joan Rivers is still incredible to her fans. Death was caused by a complication during surgery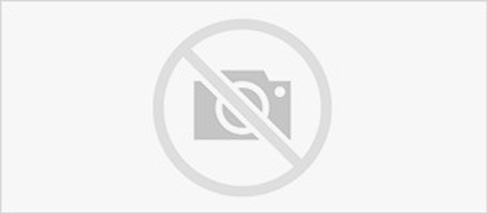 The sudden death of Joan Rivers is still incredible to her fans. However, today, a doctor who carried out an autopsy confirmed that her death was caused by a complication that occurred during surgery, which led to lack of oxygen flow in the brain.
Joan's doctor had sedated her with Propofol to get her ready for a medical procedure. She was to undergo an investigation of voice changes and the gastroesophagel reflux disease. According to the report released from New York City Medical Examiner's office thorough Julie Bolcer, they said that the investigation is complete. The cause of Joan's death was lack of enough oxygen that led to brain damage and it's medically known as anoxic encephalopathy.
This condition was triggered by hypoxic arrest that occurred during upper gastrointestinal endoscopy and laryngoscopy with sedation done using Propof.
The Office of Chief Medical Examiner continued to say that the death was as a result of therapeutic complication, this means that the death was caused by a medical therapy complication, which was predictable.
Melissa Rivers' comments after receiving her mother's autopsy report from the doctors

After the release of the statement about the cause of Joan Rivers' death, her daughter Melissa Rivers said that her family is still saddened by the tragic demise, but grateful to people all over the world for their love and huge support as they continue to mourn Joan.
Joan Rivers' life and her successful career- She started down and climbed to the highest
Joan Rivers was a famous comedian and a big name in showbiz.
She was born in New York, specifically in Brooklyn and raised there since 1933. She started her career as a writer and fashion consultant and later became successful in showbiz.
She died at the age of 81 on September 4 2014. Great public figures poured their tribute to the fallen comedian and they included Barack Obama, Louis CK, Kelly Osbourne and Sarah Silver. Her funeral was attended by big names including Howard Stern, Barbara Walters, Kathie Lee, Kristin Chenoweth, Donald Trump and Whoopi Goldberg

Kathy Griffin is among the possible replacements of Joan Rivers on Fashion police
Rumors have been going around that Kathy Griffin is one of the serious contenders looking forward to replace Joan Rivers on E!'s Fashion Police panel. It is now confirmed that the fashion show is still going take place even in the absence of Joan. The other panelists namely: George Kotsiopoulos, Kelly Osbourne and Giuliana Rancic are expected to cover Golden Globes taking place in January. Both the producer of Fashion Police and Melissa have agreed that the series will not end. Griffin who is a comedian and actress is among those shortlisted as replacements of the great heroine. The list has both female and male comedians. The casting decision will involve Melissa and the show bosses. #Celebrities