Fears grow for the health of jailed Briton Nazanin Zaghari-Ratcliffe
British-Iranian woman is being held in Iran on charges of trying to overthrow the regime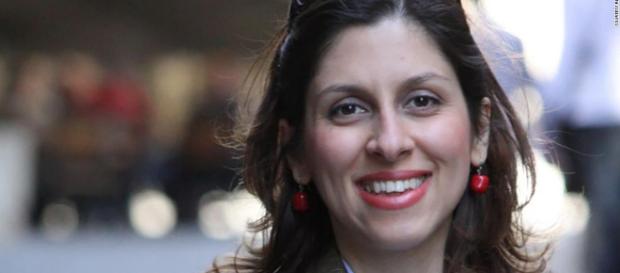 #Fears are growing for the health of jailed British woman Nazanin Zaghari-Ratcliffe after it was revealed that she has discovered lumps on her breast. According to ITV News, Richard Ratcliffe released a statement in which he said that his wife was on the verge of having a "nervous breakdown." He went on to say that she had had an "inconclusive mammography" and that his wife has requested to see a specialist for a second opinion. Nazanin Zaghari-Ratcliffe has been held in Iran since April 2016 on charges of attempting to overthrow the government, a charge that she has denied. She has been imprisoned in the country for over 18 months.
A huge blunder
The story has been receiving renewed press coverage over comments that the Foreign Secretary #Boris Johnson made to parliament last week.
Boris Johnson said that Nazanin Zaghari-Ratcliffe had been "simply teaching journalism" in the country. This comment is believed to have reaffirmed the Iranian's belief that Nazanin Zaghari-Ratcliffe had indeed been working as a spy and this could cause her jail sentence to be increased. In September, Nazanin Zaghari-Ratcliffe had been sentenced to 5 years imprisonment by an Iranian court.
Since this blunder by the Foreign Secretary Boris Johnson, there have been strong calls from the Labour party for Boris Johnson to be sacked. According to MP for Hampstead and Kilburn Tulip Siddiq, Nazanin, who is from London, told her on the phone that she thought the comments from Boris Johnson could "endanger her life." Boris Johnson is not the only member of the Tory party to have made comments which have been perceived to have added more woes to the plight of Nazanin.
On the Andrew Marr show, Environment Secretary Michael Gove said that he "did not know" what the jailed Londoner was doing in Iran.
Labour was quick to capitalise on the mistake of Gove, with Shadow Cabinet Office minister Jon Trickett saying that Theresa May should not allow Mrs Ratcliife to pay the price for "her ministers bungling." This incident is just the latest scandal to rock Theresa May's Conservative government. Over recent weeks there have been two high profile cabinet resignations, strengthening the hand of Jeremy Corbyn's Labour party who have been quick to jump on any perceived weakness coming from Theresa May's increasingly weak Tory Government. This incident has been another major embarrassment for an embattled Prime Minister whose slender grip on power is looking weaker by the day. But when the political point scoring is finished there is still one thing we need to remember, the plight of Nazanin Zaghari-Ratcliffe and what can be done to ensure her safe return home. #Nazanin Zaghari Ratcliffe