The Snooper's Charter: What does the European Court say about Theresa May's brainchild?
As the European Court of Justice passes judgement on the Investigatory Power Bill, what could this mean for the UK?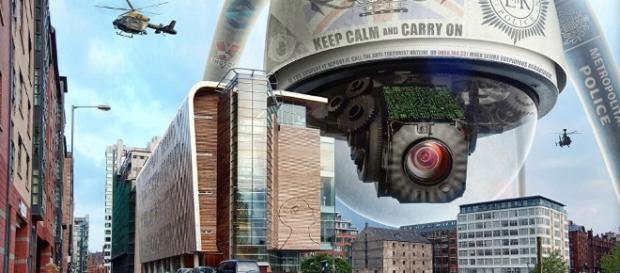 The Data Retention and Investigatory Powers Bill, otherwise known as the 'Snooper's Charter', was first introduced to #Parliament at the end of 2015. This notorious piece of legislation has attracted widespread criticism from privacy groups to technology firms, who argue that it poses a significant threat to the privacy of UK residents. It is currently passing through the House of Lords, however the European Court has just passed a judgement on the legislation, stating that bulk data collection, as specified by the bill, would only be lawful if it was used to tackle serious crime. Although Advocate general Henrik Saugmandsgaard Øe stated that the bill might be legal and in accordance with European law, it will undoubtedly still cause significant problems for Theresa May, who spearheaded its proposal whilst Home Secretary under David Cameron.
Indeed, Baroness Jones, who represents the Green Party in the House of Lords, argued that this ruling showed that the bill 'is simply not fit for purpose'.
In defence of privacy
The case was initially brought to the attention of the European Court of Justice (ECJ) by David Davis, a Conservative MP, who argued at the time that bulk collection of data on UK citizens was illegal. However, he has since removed his name from the complaint, almost immediately after being named 'Secretary of State for Exiting the European Union' by Theresa May. However, the complaint has continued to be supported by, amongst others, Tom Watson, Deputy Leader of the Labour Party and a vocal opponent of the bill. Privacy International, a campaign group, have also actively opposed the bill, which they say gives all UK public bodies, including HMRC and the Food Standards Agency, access to personal data without a warrant.
They call for stricter safeguards and oversight, including the need for all data access to be authorised by an independent authority; the bill currently allows a body appointed by the Prime Minister to authorise these warrants.
 'A toolkit of tyranny'
The bill, should it come into law as it currently stands, would force companies to retain data relating to customer's conversations, and it would give any Secretary of State the power to compel service providers to remove end-to-end encryption, such as that used by popular messaging service WhatsApp Messenger. However, encryption experts have argued that the provision of this 'backdoor' into communications will inevitably limit encryption strength across the platform, making all users more vulnerable to hackers. Indeed, in February 2016, the Intelligence and Security Committee of Parliament (ISC), which has oversight over UK intelligence agencies, called the bill 'inconsistent and largely incomprehensible'; they criticised proposals including plans to enhance the collection of communication metadata, which they say has not been authorised in a consistent manner.
Perhaps the most poignant description of the bill was penned by Lord Strasburger in the House of Lords as the bill passed through its second reading in June 2016; 'In the hands of an extreme #Government, the IP bill is a toolkit for tyranny'. Indeed, in the wake of the EU referendum, the political instability that it has caused, and the leading proponent of the bill being appointed Prime Minister, perhaps the British public should be more concerned about the powers it will give to government. #Internet