Value of the British Pound falls hours after the EU In/Out Campaigns Begin
With 'Brexit' uncertainty already having an impact on the British economy, the public need to consider the real cost of voting to leave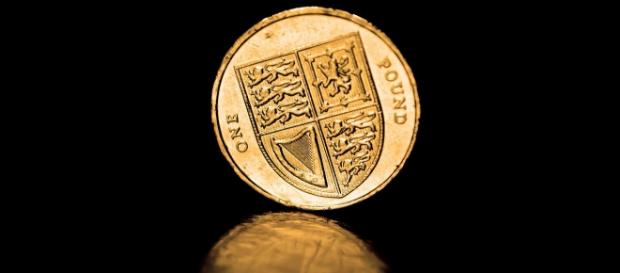 Following David Cameron's claim of victory that his reforms had been accepted, he announced this weekend that the referendum on whether or not Britain would remain in the EU would be held June 23, 2016. As the obvious leader of the In campaign from within his own party, he has been backed by fellow Tory heavyweights, including Foreign Secretary Theresa May and Defence Secretary Michael Fallon.
However, London Mayor Boris Johnson has struck a blow to the #Prime Minister's hopes of a strong, united party campaign to remain in the EU, announcing that he will be supporting an Out vote. He had previously called for the referendum to be held as soon as possible, but until now had kept his allegiances close to his chest, with some questioning his announcement as self-serving and opportunistic.
Several other MPs have joined the 'Brexit' campaign, including Justice Secretary Michael Gove.
The Pound Drop
With the EU In/Out campaigns now in full swing, it was announced this morning that the "pound has seen its biggest drop in more than a year against the dollar over uncertainty about a possible British exit from the European Union." Early London trading saw the value against the dollar stand at $1.417. This drop in the value of 1.65% is the largest since 2 January 2015.
This isn't the first drop in value due to the uncertainty over Britain potentially exiting the EU, with the pound having fallen 3.9% since it was initially believed a vote to leave might occur. Whilst it is premature to say that leaving the EU will, categorically, be bad for the sterling, it is clear that the uncertainty is already bringing with it an economical cost.
Already impacting the economy
However, it is clear that those saying an EU exit will have no impact on the British economy have already been proven false. As the uncertainty continues over the months, it is only reasonable to assume the further loss of investment as businesses seek security overseas. It is likely that any resulting loss in value to the pound will need to be regained even faster should voters seek an Out result at June's referendum as we will be without our usual stability and trade pacts for some time. It is worth noting that the more the pound falls against foreign currencies, the higher borrowing costs (i.e. the debt) rise.
It should be reminded that Britain sought to join the EU in the first place following the rapid loss of the value of the pound against foreign currency as a result of insufficient trade deals. After a decade of uncertainty and an ever-devalued pound, it was the EU that offered financial and trade stability that has seen the pound stay consistently strong ever since.
Future trade deals likely to suffer
Many Brexit supporters have laughed off Britain's free trade agreement as something we can secure immediately on leaving the EU. Of course, this relies on the cooperation of the EU nations and we will, at that point, be without influence from within to do anything about their decision. It also ignores the fact that it took Canada seven years to secure a similar deal. If Britain can expect a similar wait following an Out vote, the loss of value and confidence to the pound could cause complications in the negotiation of new deals. With a weakened pound, we will lose huge bargaining power, and may have to face larger concessions than we are assuming will be due to us. #Government #Blasting News UK