Paucity of Karachi's peace and tolerance
The escalating intolerance has spawned dangerous conflicts in the city of Karachi.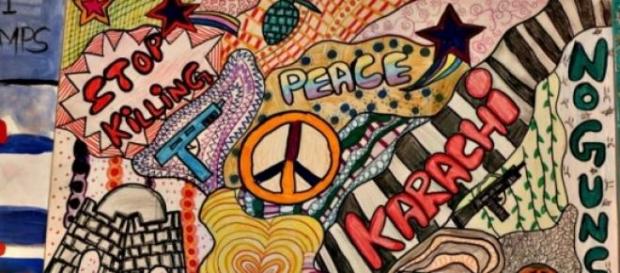 I don't think myself capable enough to do justice with such a sensitive topic, being a relatively less experienced writer. I feel restricted by English language when I try to chronicle the grief that subsists deep inside my soul due to the escalating social disharmony in Pakistan.
I believe that an educationist or a social activist can be killed physically but their souls become eternal. They live among us forever. Therefore, it is not justified to say that an educationist or a social activist was killed; they cannot be killed rather they become eternal.
Debra Lobo, vice-principal of the student affairs wing Jinnah Medical and Dental College, was attacked by four unidentified gunmen in the city of Karachi on April 16.
Sabeen Mahmud, a social activist and founder of 'The Second Floor', was shot dead by unidentified gunmen in Karachi on April 24. Mahmud succumbed to the wounds and was pronounced eternal. Mahmud was a woman of strong will and determination. She once told the Wired magazine in an interview: "Fear is just a line in your head. You can choose what side of that line you want to be on."
Dr Syed Wahidur Rahman, an associate professor at the Karachi University's Mass Communication department, was gunned down by four unidentified men in Karachi on April 29.
What I want to do, as a potential social scientist, is to identify the common link between these acts of intolerance and monstrosity. The common link in the three acts mentioned above is, 'shot dead or attacked by unidentified men'.
It is difficult for me to reconcile my thoughts in order to put them into black and white as I write this piece on Thursday afternoon. The killings that Karachi has witnessed are largely because Religion is still the business of the state. Religiosity has produced perilous disharmony which is now deeply rooted in our land.
Nevertheless, there is a glowing silver lining to this black cloud. Karachi may have plethora of woes and worries, but there is no doubt that there are people who are devoted to alleviate these woes and worries in the most benevolent manner. The philanthropic organisations are teaming up with various sectors to revive peace and social harmony in the city. For now, my optimistic instinct suggests a lull in the bloodshed and revival of peace.