A new kind of terror reaches Germany
Three attacks hit Germany in only one week, leaving Germany in shock and fear of more attacks.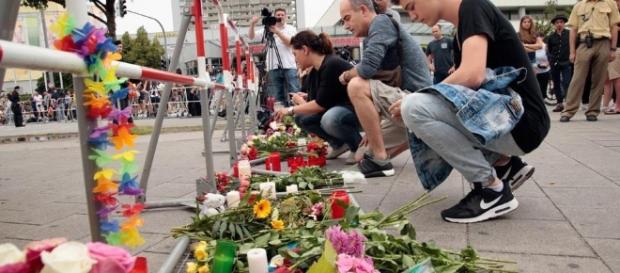 On 24 July 2016, a 27-year old Syrian refugee tried to enter a music festival in the Bavarian city of Ansbach in #Germany. He carried a bomb with him. When he was denied access to the music festival, he blew himself up on the street, injuring 15 other people. Bavarian State Interior Minister Joachim Herrmann said that the attacker announced in a video "an act of revenge against Germans because they were standing in the way of Islam." 
Terror attack in Munich.
On 22 July 2016, an 18-year-old German with Iranian roots shot nine people before committing suicide. Most of the killed were teenagers. Others were injured, some of them critically. The attacker opened fire in front of a fast food restaurant before he moved to the Olympia shopping Center, a very busy part of Munich.
The attack happened at a time when the shopping Center was highly frequented. 
The police handled the attack in Munich as a terror attack. Trains, trams, and subways closed for hours. A huge manhunt was launched since it was not clear how many attackers were involved. Late in the night the police confirmed that only one gunman carried out the attack. The Munich shooting seems to have no extreme Islamic background. 
Terror attack in Würzburg.
On 18 July 2016, a young man attacked and stabbed passengers on a train in the Bavarian city of Würzburg. He injured the passengers critically and was eventually shot dead while trying to flee the scene. The young man came last year to Germany as a refugee. He had no papers and registered himself as an Afghani teenager. However, he is probably older than he claimed.
Further, his accent points toward him being Pakistani rather than an Afghan. Like the killing in Nice, the attack is claimed by the so-called Islamic State. 
Germany in fear of more terror attacks.
In the past, many terror attacks were prevented in Germany due to the work of the German security forces and intelligence. After the recent three terror attacks, which could not be prevented, terror has become more unpredictable. Anyone can attack anybody anywhere, just like it happened during the killing of a priest in France. It leaves people in fear that more attacks will happen in trains, shopping centers, fast food restaurants or any other public place. #Terrorism #Nice Attacks