'Ezra' 1st weekend box office collection at the Kerela and Kochi Mutiplex
The film starring Prithvi Raj in the lead role opened up well at ticket window during the weekend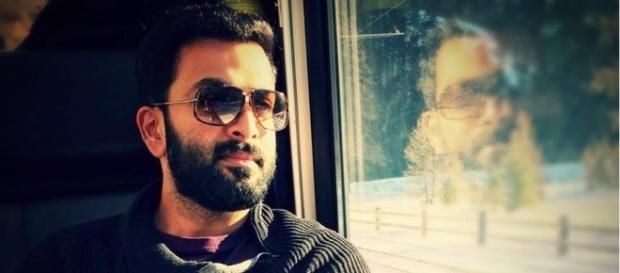 'Ezra' 1st weekend box office collection Kerela and Kochi Multiplex details:- "'Ezra" collections at the Kerela box office on the 1st weekend is superb. The movie minted its career best opening collections at the ticket window in actor Prithvi Raj's films. The film collected Rs 2.61 crores gross at the Kerela box office on its 1st day of release. The second day collections are better than the first day as the film minted Rs 2.9 crores gross. After performing extremely well at the ticket window, the movie performed better than day 1 and day 2 at the box office on the third day of its release. "Ezra" collected close to Rs 3 to 3.3 crores gross on the third day of its release.
Let's check the total three day collection and Kochi Multiplex revenue below.
'Ezra' total 3 days collection at Kerela BO
The movie performed extremely well in its opening weekend, it collected close to Rs 8.8 to 9 crores gross in three days run at the Kerela. The total 3 days share amount for the movie is close to Rs 4.4 to 4.5 crores which are a superb amount for this small movie at the ticket window.
'Ezra' three days Kochi Multiplex
The movie collected Rs 16.5 lakhs on the day of its release in Kochi Multiplexes and the day 2 collections are close to Rs 14.4 lakhs. The film performed well on Sunday and it minted close to Rs 15.5 to 17 lakhs from the Kochi Multiplex.
The total three days collections of "Ezra" in Kochi Multiplexes are close to Rs 46.5 to 48 lakhs gross.
It is the best opening weekend collection for a Malayalam movie in 2017 at Kochi Multiplexes.
'Ezra' final run collection estimation
As the film performed well in its opening weekend, the movie was expected to collect above Rs 18 crores gross at the Kerela markets. At the same time, no other major release at the box office in this month is going to help "Ezra" to have a long run at the ticket window. Thus Prithvi Raj's new movie is heading towards being a blockbuster hit at the Kerela BO and we need to wait and see how will the movie perform at the ticket window in its forthcoming days. #ezra collections #ezra 1st weekend box office collection #ezra opening weekend collection