PTV Sports live cricket streaming Pakistan vs Afghanistan ICC World Cup Warm-up
Don't miss our Facebook page!
Like Blasting News page on Facebook: we will keep you updated with all the latest news.
Hot on the heels of an adaptation of Henrik Ibsen's fine work 'The Master Builder' starring Ralph Fiennes, The Old Vic turns its noted production values to a limited run of a classic Harold Pinter play next. Their production of 'The Caretaker' will feature a star-studded cast including Timothy Spall, Daniel Mays and George MacKay at the iconic London theatre venue.
Psychological study
Pinter's three act work provides a psychological focus on the heady combination of allegiance, innocence and corruption, as a power struggle develops between two brothers and an elderly homeless man.
Since its premiere on the West End in 1960, it has become one of his most often produced plays and was made into a 1964 film starring Alan Bates, Donald Pleasence and Robert Shaw.
The new production - directed by Matthew Warchus - features Mays as the slightly disturbed handyman Aston who invites a tramp (Spall as an irascible guest) into his London flat. Seemingly intent on utilising the opportunity to his advantage, Davies then meets the other brother, Mick (MacKay) and the play begins to take on a more menacing but slightly surprisingly comic edge.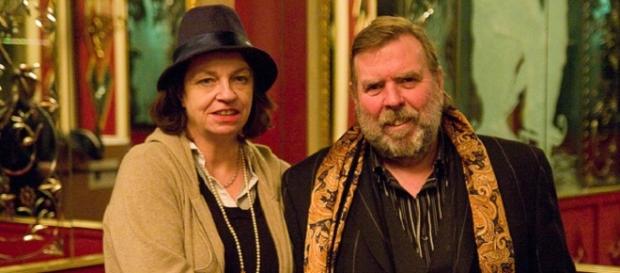 How do the current cast measure up?  
Spall has certainly developed into a fine character actor since his early days in the business playing Barry Taylor in the 80s hit series 'Auf Wiedersehen, Pet'. His versatility has kept the 59-year-old Battersea-born actor in demand for much of the time since.
The critically acclaimed Mike Leigh drama 'Secrets & Lies' ensured a BAFTA nomination for the likeable thespian in the mid- 90s. Subsequently, there have been frequent supporting actor roles in the likes of 'The Last Samurai' (alongside Hollywood heartthrob Tom Cruise), 'The King's Speech' and famously as Peter Pettigrew in the Harry Potter films.
Mays will be familiar to many
Sharing the stage for 'The Caretaker' will be a strong ensemble cast with the face of Mays no doubt being particularly familiar to many film fans. Appearances in popular titles such as Joe Wright's romantic war film 'Atonement' and as part of the gang in the British crime drama 'The Bank Job' have kept him gainfully employed.
Besides frequently popping up on popular TV programmes such as 'EastEnders', 'Ashes to Ashes', 'Mrs Biggs' and even 'Doctor Who', his obvious talents have also been enjoyed previously on the stage as a common contributor at London's Royal Court Theatre.
From child prodigy to adult star
MacKay is developing from a child prodigy into a fine adult actor. After gaining his big break in the 2003 film version of 'Peter Pan', he went on to star as Riccio in an adaptation of the best-selling children's novel 'The Thief Lord'.
Frequent television and film roles in the aftermath have indicated MacKay's appeal. His theatre skills should also have been neatly honed from the lead part in last year's production of Eugene O'Neill's play 'Ah Wilderness!' at The Young Vic.       
Limited run of the play
'The Caretaker' is scheduled to run from 26th March to 14th May, after which The Old Vic will Show its diversity by staging a brief run of the McOnie Company's 'Jekyll and Hyde'.
Click to read more
and watch the video