Rising High! Fans raise money for cause close to heart of favorite star on his birthday
As his 34th birthday arrives, fans of Tom Hiddleston raise funds to help the star's work with UNICEF.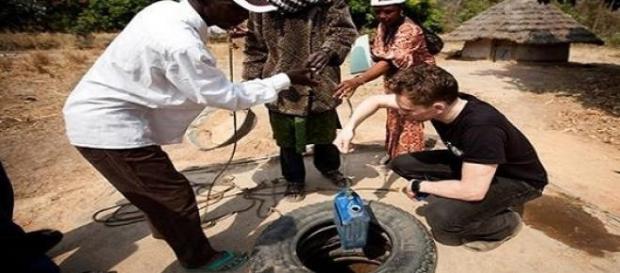 Fans of the wildly popular British heart-throb actor Tom Hiddleston have once again assembled together to raise funds for a charity close to his heart. The fans - known as 'Hiddlestoners' - pledged to raise money for the star's 34th birthday on February 9th. The actor is highly involved in the work UNICEF carry out and has been touched so much that in 2013 he made the trip out to Guinea in order to experience the work in first hand. Whilst out there, he met various families and communities who shared their stories on how UNICEF had positively impacted their lives, writing several posts about that in UNICEF UK's blog.
Tom also participated in the 2013 'Live Below the Line' challenge whereby he lived on £1 a day of food and drink in an attempt to stress the difficulties faced by many people in the world today who suffer at the hands of malnutrition.
This is the third year in a row that UNICEF ask for the help of 'Hiddlestoners'. Last year the plan was to raise enough for 333 emergency water kits for the actor's 33rd birthday, but in the end, 1200 water kits were able to be provided due to the generous donations from the fans of the Thor and War Horse star. This year, the challenge was to raise money in the hopes of being able to pay for a minimum of 14 water pumps that can ensure long lasting clean water for the residents who need it. With the price of one water pump at £239 and 14 pumps at £3,400 the fans have once again exceeded their original goal. The current amount raised is at £9727.80 and still growing!
This comes only days after the release of a still image from Hiddleston's up-and-coming movie 'High Rise'. Based on the novel by J.G Ballard, 'High Rise' is set in London, in 1975.
A young doctor, played by Hiddleston, succumbs willingly to the attractive lifestyle offered by the high rise. He, and all who live there, are entirely cut off from the rest of society, including the architect, Anthony Royal, played by Jeremy Irons. The social situation becomes threatened when the residents from the various floors break off into tribe-like groups showing the breakdown of civilisation as they make their way through the maze that is morality. Directed by Ben Wheatley, it also stars Luke Evans, Sienna Miller, Elizabeth Moss, James Purefoy and Augustus Prew. Filmed in July 2014 in Northern Ireland, an exact release date has yet to be confirmed. However, this doesn't stop the fans who eagerly await the well-anticipated movie which is set to hit the big screen later on this year. This project is one of many for the actor who has the films 'Crimson Peak' and 'I Saw The Light' also in post-production, soon to be released. #Celebrities