Remembrance Day - why do we wear poppies?
A look at the act of remembrance in England and the story of why we wear a poppy in November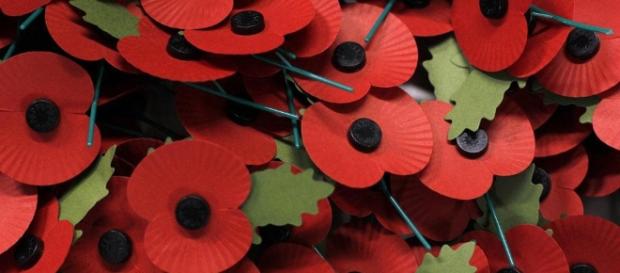 The poppy, a symbol of remembrance. Every year, with winter looming and November beginning, the streets of England are dotted with veterans, their chests heavy in medals, groups of cadets in uniform and other well-meaning individuals all with the aim of selling poppies. The majority of people will tell you the same thing, we wear the poppies to remember our armed forces and the men and women, past and present, who have fought and died in service of the country.
But why has the poppy become a symbol of remembrance and when did it come about?
The 'Great War'
It started in Belgium, 1915. The fighting had ravaged the countryside around the city of Ypres, turning it into a hellish scene of corpses, boggy mud and water-filled craters.
The city itself was nothing more than an empty broken shell; pocked walls stood unsupported where buildings once were and a despairing ragged stump stood where the cathedral had been just a year earlier. The location of Ypres made it strategically important to both the Germans and the Allies and two major offensives had already taken place previously, with each battle playing its own devastating role in the destruction of the city. Amongst the ruins, a Canadian doctor, Lieutenant Colonel John McCrae was suffering with the recent loss of his friend as he one day eyed the surrounding fields, he noticed little red flowers, poppies, had started sprouting through the mud, despite the turmoil and chaos. The defiance of the poppies inspired him to write a poem which he called 'In Flanders Fields'.
From despair came hope
The poem inspired Moina Michael, an American academic, to make and sell silk poppies and in 1921, after the war was over, the newly formed Royal British Legion bought 9 million of them to sell, in the hope of using the money to help injured veterans with employment and housing. They hit the streets on the 11th November 1921, on the three year anniversary of the armistice of 1918, the date that seen an end to the fighting in Europe, and they raised an astonishing £106,000, a lot of money in the day. The first ever 'poppy appeal' was done.
These days, the act of remembrance is commonly done on the nearest Sunday to the 11th of November, the day of armistice. Veterans, serving members of the forces and civilians alike all gather together for parades and silent contemplation in order to remember those that have fought and died for their country. Although it was originally aimed at those who lost their lives during the 'Great War', it has since become a day of respect for anyone who has served in the forces, past or present, living or not.
To me, the act of remembrance is important and one that shouldn't be taken lightly. Not just for the obvious reason of showing respect for those who have died fighting in wars; but to show gratitude for the freedom that we enjoy each day here in our part of the world. We are able to go on holidays abroad as we please, work, be educated, build a career, receive unemployment benefits when we're struggling, get free health care 24 hours a day and fully agree or disagree with who we want in politics, all without fear. It's something that is sadly often overlooked and taken for granted these days. Our system is far from perfect but whether you agree or not, the rights and freedoms we do enjoy each day, were at least in part granted to us by the fact that men and women throughout our country's history, were willing to leave their homes and go to war. And for this, I am grateful. #Remembrance Day #armisticeday