Anne Frank: remembering her life and iconic diary 70 years later
The 70th anniversary of the diarist's death to be commemorated by the publishers' campaign #notsilent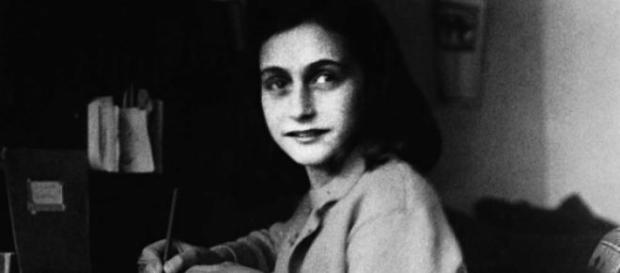 Anne Frank's (1929-1945) wartime diary, published as The Diary of a Young Girl, has been translated into thirty-seven languages and adapted for several plays and films. Born in Frankfurt, she lived most of her short life in Amsterdam, including the two years she spent in 'The Secret Annexe', the upper floors of the Amsterdam office building where for two years the Frank and Van Daan families hid from the Nazis during the Holocaust.
She started writing her diary as soon as she got a book as a birthday present from her father. She wrote for her thirteenth birthday on June 12th, 1942, less than a month before the family's move to their hiding place.
The last entry was written three days before the occupants of The Secret Annexe were arrested, on August 1st, 1944. Some months later Anne died in the concentration camp at Bergen-Balsen, where she and her sister had been relocated, after spending about two months at Auschwitz concentration camp.
The diary is addressed to an imaginary friend, Kitty. "In order to enhance in my mind's eye the picture of the friend for whom I have waited so long, I don't want to set down a series of bald facts in a diary like most people do, but I want this diary itself to be my friend, and I shall call my friend Kitty." She records that she was a potential wife, mother and, like Anne, a writer, one who would have "beautiful dresses" and meet "interesting people."
UK publishers of The Diary of a Young Girl, The Anne Frank Trust and Penguin Random House, have started the #notsilent campaign to commemorate the 70th anniversary of Anne's death.
They have invited people, "to read out loud a one-minute passage from Anne's inspirational writing at any time on or after Tuesday, the 14th of April." This is in lieu of a one-minute silence, for she was a girl who did not remain silent writing a diary which is, "a document illuminating faith in the best of the human spirit during the most inhuman of times". The reading sessions are asked to be recorded and uploaded onto a video sharing platform (Youtube, Vimeo, etc) using the hash tag #notsilent. #Art