#MeToo: 5 male celebrities accused in Bollywood
The #MeToo movement is in its full swing in India. Here are five male celebrities of Bollywood who have been accused during this movement.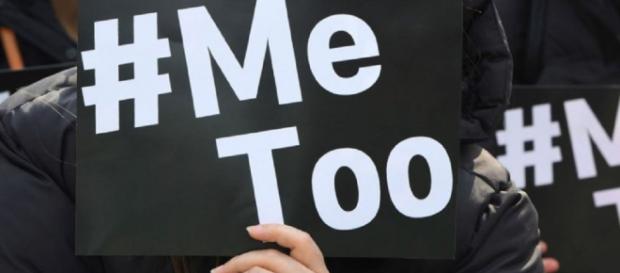 Several women in India have come out and shared their stories of getting sexually harassed by some or other powerful men. Journalists, sportsmen, actors, politicians, businessmen and authors, no one has been spared in this movement.
1
Writer-director Vikas Bahl
He was recently accused of sexually harassing an ex-employee of Phantom Films, the company he co-founded with three other notable films directors of Bollywood. The allegations against Bahl have then supported actresses Kangana Ranaut and Nayani Dixit as both the women accused him of sexual misconduct. This entire episode made Phantom Films shut its door.
"That's his (Vikas Bahl's) strategy, he pretends to be drunk. He caught the corner of my mouth when he tried to kiss me," - shared the actress anonymously. - https://t.co/NdnE9MVnHy

— MissMalini (@MissMalini) October 7, 2018
Veteran actor Nana Patekar was recently accused of sexual misconduct by actress Tanushree Dutta. She said that Patekar tried to get intimate close to her during the shooting of a 2008 movie Horn Ok Please. She, in fact, went ahead and filed an FIR against the actor and three more people involved in the making of the movie of sexual misconduct.
Actor-filmmaker Rajat Kapoor had been accused of sexual misconduct by various women on Twitter. Journalist Sandhya Menon posted a bunch of conversation with multiple anonymous women who shared their stories and reported serious allegations against the famed actor. Kapoor took to Twitter and apologized for his involvement.
Director-producer Subhash Ghai was accused by a woman who said he drugged her and sexually assaulted her. Another woman came out and spoke about her incident of being sexually assaulted by the once successful director. Ghai has denied all the allegations against him.
A woman recently accused director Sajid Khan on Twitter of sexual harassment and misconduct. The incident happened in the early 2000s when she had gone to his place for an interview. The production of the fourth installment of the Houseful movie franchise was immediately put halt due to the allegations.
This news article has been verified through:
https://timesofindia.indiatimes.com/videos/entertainment/hindi/metoo-tanushree-dutta-demands-a-lie-detector-test-for-nana-patekar-and-others/videoshow/66205498.cms
https://timesofindia.indiatimes.com/india/why-this-metoo-doesnt-make-it-to-the-headlines/articleshow/66210357.cms
Click to read more
and watch the video
or