May 9th Now Recognized as Goku Day in Japan
Japan Recognizes May 9th as Goku Day in honour of the Dragonball Z franchise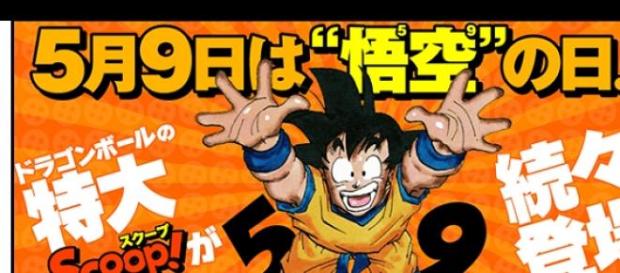 The Japanese Anniversary Association has listed 9th May as a holiday celebrating Goku, an anime character from the world famous Dragonball Z franchise.
The number 5 and the number 9 in Japanese can be read as "Go" for 5 and "Ku" for 9 and when put together make the Japanese word "Goku" which is the name of the main protagonist of the series. The day will be marked as Goku Day and will be celebrated by fans around the world every May 9th.
As Dragonball Z is one of Japan's, and the world's, best-loved manga comic and anime, the Toei Animation Company asked the Japanese Anniversary Association to recognize May 9th as Goku day.
The day chosen was to celebrate a new animation that will soon air on Fuji T.V. and the first screening of the new animated movie Dragonball Z: Resurrection F in Shinjuku, Tokyo, Japan.
Voice actress Masako Nozawa who has voiced Goku since its introduction attended the event for the release of the animated movie, and as May 10th is Mother's day in Japan, a member of staff dressed up as Goku gave her a bunch of flowers. She replied saying "That was crafty of you" and with watery eyes continued that she did feel like she was Goku's mother.
Even though the day is registered as a holiday with a government recognised body, it is not an official national holiday. May already has a number of national and non-national holidays so adding one more doesn't really hurt.
The association also takes requests from the general public who wish to have a birth or death registered as a holiday. Also in the past the association has recognized April 17th as Queen Day in reference to the British rock band and May 4th as Star Wars day. May 25th has also been recognized as Terminator Day with the association awarding Arnold Schwarzenegger with an anniversary registration card.
In total, the Japanese Anniversary Association has over 2400 days recognized with the number growing yearly. A lot of these recognized days are associated with companies for PR reasons and for people who want to mark an important day down in history.