Gloriously unfinished - the city of Mangalore
Mangalore, India. The spirit of shades in a city - a canvas in progress, evolving, mutating, but never truly complete.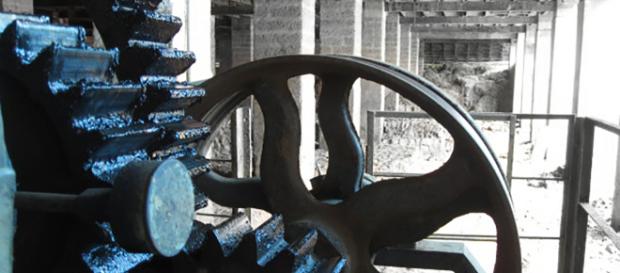 Technological and industrial advancements over the past 20 years have led us to a burst of new patterns, new chemistries and new dynamics at a rapid speed. Beneath the chaotic rumble of new advancements is the silence of the timeless soul of a place.
Mangalore weaved with traditions of the past
The town of Mangalore lies along the western coast of india. A place weaved with the traditions of the past and the visions of the future. Mangalore is home to diverse industries; the New Mangalore port being India's 8th largest cargo port serves the Mangalore chemical factory alongside it via an extensive outdoor metal conveyor system.
The new port is well equipped with a rail line, cranes, trucks and supporting infrastructure and creates several jobs and economic opportunity for the town. Along the coastline, a few kilometres away lives the old Mangalore port – Sultan Bathery.
Here, the local fishermen still continue to build ferries and boats by hand, the toil of their labour rewarded by their freedom of expression and their faith in their own craft.
Some of Mangalore's homes fall into neglect and decay
The rising economy drives the construction of new housing and commercial developments. High rise concrete structures have been continually added to the urban landscape in concrete and steel reducing the time of construction and boosting economic viability. The town is also home to several traditional industries such as brick, clay tiles and Plywood that has historically been used for construction. Traditional homes in Mangalore are constructed in porous laterite stones or brick that allow the building to breathe in the warm, humid climate. Rooves are often in clay tiles to survive the heavy monsoons of the year.
Old family homes are usually owned for generations and passed on within the family. However, as more and more families move away to larger cities in the thirst for better opportunities, a large number of homes quickly fall into neglect and decay. Uninhabited homes are silently consumed by the natural landscape that is ecologically rich with the company of animals, the buzz of insects and even the hiss of snakes that are considered to be holy by the ancients.
The land is also rich in culture and heritage with numerous temples, festivals, foods and practices. How will our tomorrows weave into the fabric of yesterdays is a curious speculation. But space, like time, does not wait. Photographs captured in Mangalore in 2010, capture the spirit of shades of in a city - A canvas in progress, evolving, mutating, but never truly complete.
Click to read more
and watch the video
or