Europe's small places: Gibraltar
The rock, monkeys and the Moors - tiny Gibraltar is packed with influences from different cultures.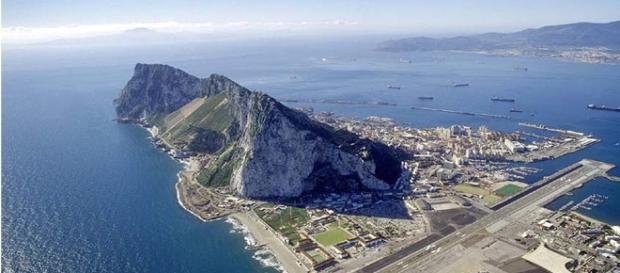 #Gibraltar: famous for the imposing rock which dominates the landscape, monkeys (which are actually Barbary Macaques) and for being a slice of Britain in the sun.
The name of this temperate outpost derives from Jebel Tariq meaning Mountain of Tariq - after the Muslim Berber who led an invasion force to the Iberian Peninsula. Gibraltar was ceded by Spain to Britain under the Treaty of Utrecht in 1713, although the sovereignty of the territory remains the source of diplomatic tension between the UK and Spain even to this day.
This Blasting News series on 'small places' has focussed on the novelty which is often present in lands with a compact geography.
In Gibraltar, this unconventionality is perhaps most apparent - from the iconic red post and phone boxes bearing the symbol of the Crown to the many pubs offering quintessentially #British fish and chips, all found in the baking Mediterranean sun.
Novelty and history
Gibraltar may be small - measuring just over 2.5 square miles - but like similar small European places, such as Monaco and the Vatican City, it has a great deal to offer. Venture to the top of the limestone rock and you will be greeted with glorious views of Gibraltar as well as neighbouring Spain - the outlook proving just how small and strategic the territory is. While negotiating the narrow and winding roads which lead to the top, you can attempt to spot the sometimes elusive Macaques - the legend being that so long as one remains then Gibraltar will continue to be British.
Next, you can head down from the rock and towards Europa Point - the Southern tip of Gibraltar. Here, on a clear day, you can look across the Strait of Gibraltar and see Morocco - to which, if you have never before been, can now say you have seen the mighty continent of Africa.
If shopping is your forte then Main Street offers a wide selection of duty-free goods. However, the main attraction is that souvenir shopping is presided over by the Moorish Castle. Built in the 14th century and, which a plaque proudly proclaims, has withstood ten sieges. The castle serves as a reminder that Britain was not the first to conquer and control this tactically important piece of land.
Indeed, reminders of both the novelty and history of Gibraltar are ever present. The territory is surrounded by Spain and the Mediterranean yet is distinctly British, and is within touching distance of North Africa yet only has sprinklings of the Moorish civilisation which once dominated. Gibraltar is small but it is packed with, sometimes subtle nods to juxtaposing cultures and the empires of old. #Spanish and Moorish