Nvidia Geforce RTX 2060: Canadian retailer recently listed Gigabyte gaming model
The web shop of the retailer Canada Computers temporarily ran the Gigabyte Geforce RTX 2060.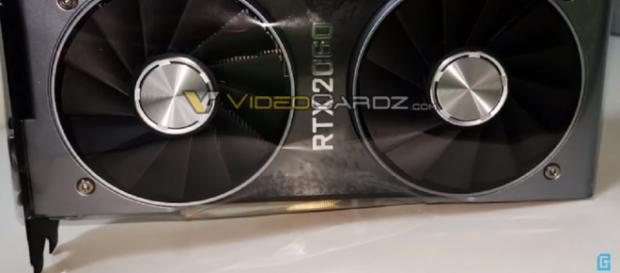 The upcoming Geforce RTX 2060 graphics card manufacturer Nvidia is officially not even announced, however, thanks to numerous leaks and solid rumours their existence is considered an open secret. In addition to benchmark results, photos of coolers and retail packaging, as well as marketing material, a premature listing of the graphic card has now appeared at a Canadian retailer.
Geforce RTX 2060: Gigabyte model
The webshop of the retailer Canada Computers temporarily ran the Gigabyte Geforce RTX 2060 Gaming OC with 6 GiByte VRAM.
The exact manufacturer's name of the graphics Kate is GV-N2060Gaming OC-6GD. The price was 529 Canadian dollars, equivalent to about USD 395 (£310), Thus, the price is about $50 (£39) above the suggested retail price from the leaked marketing material from Nvidia. Since the entry has now been removed from the online offer of the manufacturer, there is unfortunately only limited information about the Gigabyte Geforce RTX 2060 Gaming OC 6GB.
Hardware leaks
The hardware leaks website Videocardz.com points out that the suffix of the manufacturer's designation "6GB" instead of "6GD" as expected, which could be in connection with the rumours that the aforementioned graphic card in various versions - either with GDDR5 (X) - or with GDDR6 graphics memory - to be published.
Just a few weeks earlier Videocardz.com had released a list of allegedly all 2060 models from the manufacturer Gigabytein which the suffix "GC" should stand for GDDR5 (X) memory and "GD" for GDDR6 memory. The existence of "6GD" raises questions - has any memory equipment been deleted or is the Geforce RTX 2060 the first of its kind with the more powerful GDDR6 VRAM? So maybe both models will not be sold at the same time.
The price at Canada Computers is above the EIA and above expectations for a mid-performance board partner cooling model.
Videocardz.com would have expected such a price from the Gigabyte Aorus Xtreme version of the RTX 2060, but not from a gigabyte gaming OC version. One reason for the unexpectedly high monetary hurdle could be the low availability at the launch, Shortly after release, PC hardware often exceeds its intended price. While the Canada Computers website did not show the graphic card, RTX 2060 Gaming OC 6GB images, Videocardz.com had previously released 3D renderings of the Gigabyte entry-level version (the "no-gaming" or "Aorus" version in its name).
We will come up with more information regarding the RTX 2060. Stay tuned.
This news article has been verified through:
https://videocardz.com/newz/gigabyte-geforce-rtx-2060-6gb-gaming-oc-listed-at-canada-computers
https://www.hindustantimes.com/tech/nvidia-at-ces-2019-affordable-geforce-rtx-2060-graphics-card-set-to-launch/story-S2zQ5vR43G7OYwxTSXUXFM.html
Click to read more
You will watch a video to read the news
or