Samsung Galaxy S9 to feature Snapdragon 845 SoC
A new rumor posted on Weibo suggests that the device will come powered by the Qualcomm Snapdragon 845 system-on-chip.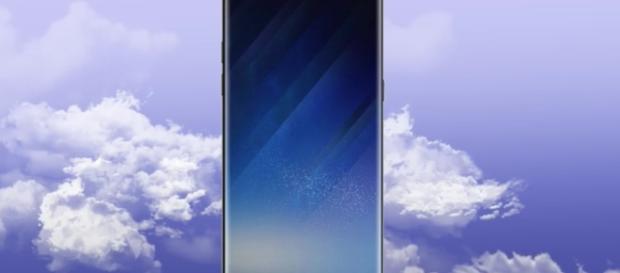 Samsung is preparing for the launch of its flagship phablet, Galaxy Note 8 on August 23. Even though, the company hasn't introduced its 2017 device as yet. Rumors and speculations regarding its 2018 flagship have already begun flooding the internet. The latest leak regarding next year's Samsung Galaxy S9 have surfaced on Weibo, which suggests that the smartphone might feature the Qualcomm Snapdragon 845 system-on-chip.
According to a report published by Phone Arena, citing information provided by prolific leakster, Ice Universe on the Chinese social networking website, Weibo, the Galaxy S9 is going to be shipped with the yet-to-be-announced Snapdragon 845 processor. The source suggests that both the companies, Samsung and Qualcomm are already in talks with each other with the objective of taking their collaboration forward. It seems like Samsung wants to be the first smartphone manufacturer to get the Snapdragon 845 chipset onboard.
A powerful device with top-end processor
As pointed out by Android Headlines, Samsung pulled off the same deed this year as well with the launch of its Galaxy S8 and S8 Plus smartphones. The South-Korean giant was quick to get the latest Snapdragon 835 system-on-chip onboard before any other company could. The company was only later followed by LG, who packed its G6 flagship with the same processor. However, high-end smartphones that were introduced as early as January such as HTC's U Ultra, did not come equipped with the Snapdragon 835 processor, but an older Snapdragon 821 system-on-chip. Readers are advised to note that neither Samsung nor Qualcomm have confirmed any of this news yet.
Release plus other details
Samsung is expected to bring in the Galaxy S9 and S9 Plus smartphones in the first quarter of 2018.
The exact date is not known yet but the launch might take place in April next year. The smartphones are going to be a carbon copy of this year's Galaxy S8 and S8 Plus smartphones, however; they will come with certain stark differences that will make them stand apart. For example Samsung is expected to finally integrate the under-the-display fingerprint scanner with the Galaxy S9 smartphone – a deed that the company couldn't pull off this year. As far as the Galaxy Note 8 is concerned, all hopes are pinned on the device for Samsung's ultimate brand image revival. Only time will tell what pans out for the South-Korean giant.
Click to read more
and watch the video
or