Rumour: Asus ZenFone 4 Pro to pack SD 835, 6GB of RAM
The smartphone will serve as the flagship offering made by the Taiwanese technology giant.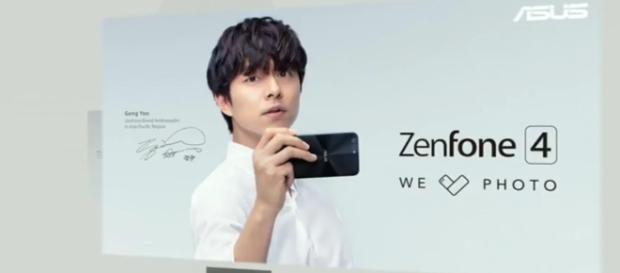 As Asus prepares for its smartphone launch event scheduled to be held on August 16, another one of its devices appears to have been leaked. Major specifications of the upcoming, high-end Asus Zenfone 4 Pro smartphone have been revealed. The device's possible specifications have been published by the prolific leaker, Roland Quandt on his Twitter account.
Here are the features and specs
According to what Roland Quandt had to say on Twitter, it is possible that the upcoming Asus ZenFone 4 Pro smartphone might be powered by the Qualcomm Snapdragon 835 system-on-chip. Furthermore, the device is expected to offer 6GB of RAM alongside 64GB of internal storage. Apart from this, it has also been revealed that the device could end up sporting a 5.5-inch full HD AMOLED display.
On the basis of the processor that the speculated smartphone is rumoured to be powered with, it has been assumed that the ZenFone 4 Pro will serve as the flagship offering made by Asus this year.
The smartphone is also expected to house a large 3,600mAh battery. Users will mostly be provided with the option of expanding their memory via the device's microSD card-slot option, by up to 128GB. On the connectivity front, the smartphone is expected to include all the basic necessities one might require, including Bluetooth 4.2, NFC, and Wi-Fi 802.11ac. If rumours are to be believed, then the smartphone will run on the latest Android 7.1.1 Nougat operating system. The company is also heavily rumoured to be working towards providing the Android O software operating system available for use as well.
However, that is something that only time will tell. The company, according to a report published by Android Headlines, is also expected to expand its portfolio by launching the ZenFone 4 Selfie, ZenFone 4 Selfie Pro and ZenFone 4 Max smartphones as well. The specifications that these smartphones will consist of have been made available online as well.
The speculated Qualcomm Snapdragon 835
Readers are advised to note that the above-mentioned specifications are going to arrive in the U.S. model of the Asus ZenFone 4 Pro smartphone. Therefore, there is a high possibility that the Qualcomm Snapdragon 835 system-on-chip might end up appearing only in U.S.-variants. The international variant might end up sporting a different processor all together.
However – needless to say – that remains unclear at this moment. The pricing details regarding the upcoming Asus ZenFone 4 Pro haven't been made available by any of the sources as of yet.
Click to read more
and watch the video
or