New trailer of 'Assassin's Creed Origin' revealed
Here's everything one needs to know about the much-awaited 'Assassin's Creed Origin.'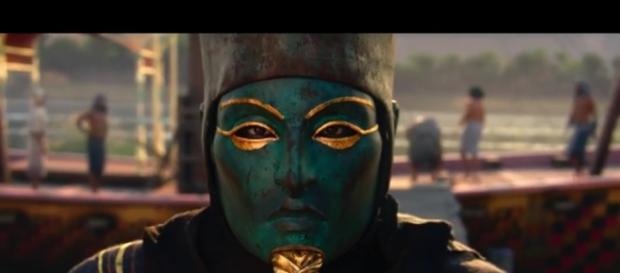 Microsoft has released yet another trailer for the action-packed "Assassin's Creed Origins" gaming series at the recently-concluded Gamescom event. The video, as noted by Tech Radar, showcases visually stunning aspects with a number of new stages and possible storylines. Microsoft also announced that they will be updating the game with the latest Xbox One X Enhanced patch on October 27. The last major upgrade to the gaming franchise was made back in 2009 with the launch of "Assassin's Creed 2." Therefore, this year's launch is especially looked forward to because the fans have waited for a pretty long time for it.
Features and other details
According to a report published by Tech Radar, the game will most likely be extending its support for several gaming modules including PS4, Xbox One, and PC platforms.
On the basis of the trailer and description of the game, it can be believed that the storyline of the gaming franchise will begin with Bayek. The setting of "Assassin's Creed" Origins will revolve around the time before the formation of the assassin's order (as suggested by the title). Bayek will be seen undertaking the responsibility of protecting Egypt by fighting against the dark forces.
One of the most exciting factors about the upcoming game is that the players will be allowed to travel through their journey in the game, in more ways than one can imagine. Not only will the players be able to run on foot, but also possibly ride a horse, and sail commandeered ships and boats. This sure is an exciting addition to the game.
Plot and gameplay details
The latest game also comes along with a huge Open Map. In other words, the gaming journey will go on for a longer time than anticipated. This does not necessarily mean that the journey will take up most of the space on the open map but there is a high possibility that there might be other mini-journeys and tasks that will be riddled all over the map. What's even more exciting is that there is an underwater region that is placed there for exploration as well. Players will also be provided with the option of functioning using an actual eagle in the game. Previously, gamers only had the ability to make use of Eagle's Vision. Now, the players will be able to scout enemies using actual real-life sized eagles.
Apart from this, "Assassin's Creed" is also expected to add the option of experiencing a close combat in the multiplayer mode as well.
Click to read more
and watch the video
or