Meiigoo to release a truly curved handset soon
The new 3D curved Meiigoo S8 Plus is expected to feature at least 8GB of RAM.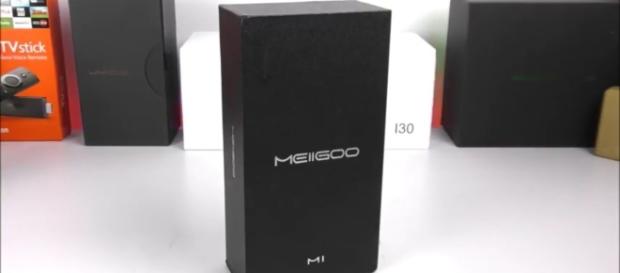 The mainstream trend of curved screen displays certainly began with the launch of Samsung's Galaxy S8 and S8 Plus. Following their introduction in the market, many other companies introduced their versions. To safeguard these curved-screen displays, the companies even began adding a layer of 2.5D curved glass over its 3D alternative. The Chinese smartphone manufacturer, Meiigoo is said to featuring cutting-edge specs and features in the upcoming smartphone.
Curved display smartphones
According to a report published by Android Headlines, the company seems to be working on a new smartphone called S8 Plus. The report suggests that the company plans on adding a 3D curved glass in its upcoming device.
Meiigoo plans on doing this through the use of a procedure called advanced heat-bending, where the glass is made to fit the exact shape of the smartphone.
Specs and features
The advanced heat-bending procedure will be implemented on both rear and front panels of the Meiigoo S8 Plus. The report further suggests that the smartphone is going to have an impeccable appearance, as the edges are rounded. This assures the users that they will be able to gain a firm grip, regardless of how curvy the smartphone really is. The material used in to build the body of the Meiigoo S8 Plus is enough for the smartphone to last for a long period of time.
Both the durability and design aspect of the smartphone have been well taken care of by the company.
Additionally, the Meiigoo S8 Plus also features a dual-sided 3D glass as well, that is absent in most of the devices featuring the average 2.5D curved glass. This is especially beneficial as it makes the device highly durable by nature. Meanwhile, the smartphone remains protected against any type of physical impact or unforeseen situations.
The smartphone also packs several high-end specifications. For example, the Meiigoo S8 Plus will carry an octa-core processor and will come featuring at least 8GB of RAM – which is absent in even leading high-end smartphones like Samsung's and Apple's Galaxy S8, Galaxy S8 Plus and iPhone 8 respectively. The device also packs several benefitting camera specifications, that make up for the whole smartphone experience.
Additional information regarding the smartphone is available on the company's official website. Stay tuned for more news, rumours and updates on technology and entertainment
Click to read more
and watch the video
or