LG V30 Wireless Charger makes an appearance
The technology was apparently spotted on the official website for a brief period of time.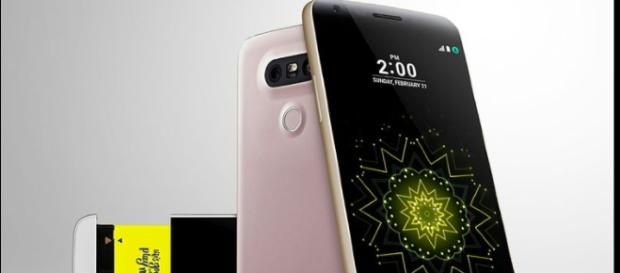 LG V30 is an upcoming Flagship smartphone. The device is coming-up with top-end specs and features. Also, there's a lot of debate taking place on whether the upcoming LG V30 smartphone will carry wireless charging technology or not. While there are rumors that suggest that the company might end up packing its smartphone with this modern-day technology, others suggest that LG might be saving it for next year. The device is set to compete with top of the line Samsung Galaxy S8.
Device will come up with two variants
At the same time, it has also been suggested that LG might introduce two different variants of its V30 smartphone – one that might come packed with the wireless charging technology and another one, that won't have it.
Sources close to the matter with LG have suggested that the base model of the upcoming V30 smartphone might not come with the support for this technology. Now, it seems like the smartphone's Wireless Charging Dock accessory briefly made an appearance on the company's Official Website. The accessory was carrying the model number, 'PWM-5300,' and was immediately taken down by the smartphone manufacturer.
While LG was quick to take the listing down as soon as possible, it was not before Slash Leaks took snapshots of it. The image that appeared on LG's official website for a brief Period Of Time clearly suggests that the accessory is designed specifically for the company's high-end smartphone. It is interesting to note how the listing does not make any mention of a Plus variant.
Strangely enough, the listing that can be seen through the image also consists of a lot of typos. This has led many to question the authenticity of the information. As pointed by Android Headlines, it is highly possible that the LG V30 will serve as the base model and the alleged LG V30 Plus might come along with the wireless charging technology.
Release of the smartphone in August
The company also made the headlines recently for confirming the already-prevailing rumors that they were ditching the secondary display in the favor of a floating bar. The smartphone's floating bar will perform all the basic functions that a secondary display does. However, it will be located in the primary display itself.
Apart from this, the smartphone might also feature a dual rear camera setup. LG is expected to introduce the V30 smartphone on August 31st, right after the annual IFA event.
Click to read more
and watch the video
or